View important Residency updates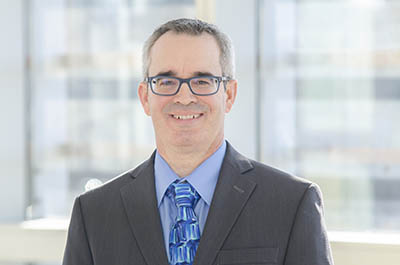 On behalf of Nebraska Medicine, in partnership with the University of Nebraska Medical Center (UNMC), I would like to thank you for your interest in our programs. We are committed to the provision of outstanding postgraduate residency training. Since our first graduating class in 1974, we continue the tradition of having one of the most well established pharmacy residency programs in the country and the privilege of training the next generation of leaders. We offer an array of experiences designed to prepare you for your future career as a pharmacist. In addition to our ASHP-accredited Postgraduate Year One (PGY1) pharmacy residency, we offer ASHP-accredited Postgraduate Year Two (PGY2) residencies in Oncology, Critical Care, Emergency Medicine, Solid Organ Transplantation, Infectious Diseases (ASHP candidate status) and Ambulatory Care (ASHP candidates status).
It is an honor for the PGY1 program to have been the recipient of the 2016 ASHP Foundation Pharmacy Residency Excellence Award and is testimony to the outstanding commitment of residents, program directors, preceptors, technicians, students, nurses, providers, and pharmacy leadership at Nebraska Medicine. We remain committed to making each resident's experience second to none and one of the most memorable times of their lives.
The primary focus of the residency program will be the development of a variety of practice skills. Residents will participate in ongoing clinical and educational activities designed to further strengthen and enhance skills in the areas of patient care, research, teaching and leadership. The program can be tailored to meet your professional and personal interests.
There are many residency choices available and I am confident that you will find the experience as a resident in any of our programs very memorable. The time, talent, and commitment invested now will pave the way for a successful and rewarding career. You have our unwavering commitment to help you reach your highest potential. Please contact either myself, any of our PGY2 program directors, or our current and past residents if you would like to know more about the residency experience at Nebraska Medicine.
Warmest Regards,
Patrick D. Fuller, Pharm.D., BCPS, FASHP
Inpatient Pharmacy Clinical Supervisor
PGY1 Residency Program Director
Adjunct Associate Professor, UNMC College of Pharmacy
Nebraska Medicine
981090 Nebraska Medical Center
Omaha, NE 68198-1090
Office 402.559.8253
Email Patrick Fuller
Related Links: