Important PGY1 and PGY2 Residency Application, Interview, Salary and Benefits – October 2023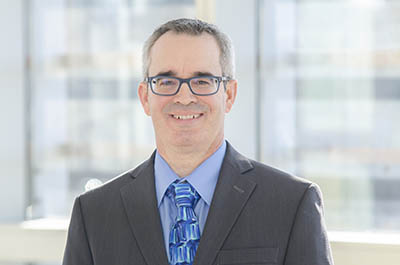 Welcome!
On behalf of Nebraska Medicine, in partnership with the University of Nebraska Medical Center (UNMC), I would like to thank you for your interest in our pharmacy residency programs. We are proud of our long-standing tradition of training residents as future leaders in our profession. Our residency "family" began in 1974 with the graduation of two residents. Since that time, over 350 resident graduates have contributed to the pharmacy department's mission of leading the world in the safe use of pharmaceutical and nutritional therapies.
We are passionate about the future of pharmacy and offer an array of experiences that will enable you to provide "Serious Medicine, Extraordinary Care" to our patients. The postgraduate year one (PGY1) and postgraduate year two (PGY2) residency programs in Ambulatory Care, Critical Care, Emergency Medicine, Infectious Diseases, Oncology, and Solid Organ Transplantation are accredited by the American Society of Health-System Pharmacists (ASHP). Our newest PGY2 programs include Cardiology (candidate status with ASHP) and Internal Medicine (candidate status with ASHP).
The PGY1 program was the recipient of the 2016 ASHP Foundation Pharmacy Residency Excellence Program Award. This prestigious award is testimony to the dedication of residents, program directors, preceptors, technicians, students, nurses, providers and pharmacy leadership in the provision of a positive, challenging and rewarding training experience.
As a future resident in one of our programs, we strive to make your experience second to none! You have our commitment to support, encourage and challenge you to grow and develop into the practitioner that you aspire to become. We look forward to the opportunity of learning more about you and your interest areas. If you would like to learn more about us, please contact either myself, one of our program directors, assistant program directors or our current and past residents. There is no place like Nebraska Medicine!
With gratitude,
Patrick D. Fuller, PharmD, BCPS, DPLA, FASHP
Inpatient Pharmacy Clinical Supervisor
PGY1 Residency Program Director
Adjunct Associate Professor, UNMC College of Pharmacy
Nebraska Medicine
Email Patrick Fuller