Choose a doctor who takes your health as seriously as you do
Your health is too important to take chances. That's why you deserve a primary care doctor who does more than provide exceptional care. Your doctor can, if necessary, connect you to world-renowned specialists and researchers right here. No matter how minor or life threatening the issue, you're going to receive the best possible care available from the most experienced team of doctors in the region.
Our breadth of services starts at your primary care doctor's door
Both preventive care services and the treatment of common and chronic illnesses are available at any of our more than 15 locations.
Treatment of illnesses and injuries
Management of acute and chronic diseases
Physical exams, pre-employment exams and health assessments
Vaccinations and immunizations, including flu and pneumonia
Geriatric medicine
Women's health
Obstetrics services
Injuries related to playing sports
Wellness, health education and lifestyle-modification services
Convenient laboratory testing in your doctor's office
You and all your health care providers can communicate online and conveniently access your medical records via our One Chart | Patient portal
Why choose Nebraska Medicine
See a doctor near your home
With locations throughout the Omaha-metro area to serve your entire family, we are committed to partnering with you to make your family healthier not just now, but throughout your lives.
World-renowned care
Not only will you receive excellent primary care but also the benefits of internal specialists, if you need them. We're the only health network in Nebraska to offer these specialists, thanks to our partnership with the University of Nebraska Medical Center. The same doctors who see you are doing groundbreaking research in their medical specialties.
Find a Primary Care Specialist
Search
Immediate Care Clinic wait times

Don't have time to wait? Consider trying an On-Demand Video Visit. Through an On-Demand Video Visit, you can connect with a local provider online for quick evaluation and treatment from the comfort of your own home.

View More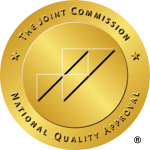 The Nebraska Medicine primary care health centers are recognized by The Joint Commission with the The Gold Seal of Approval® for hospital accreditation.