Patients and families come from around the world to access premiere care provided by Nebraska Medicine teams. We pride ourselves on Serious Medicine. Extraordinary Care. Nothing is more important to us than the health of family members treated at our facilities. That level of care is felt by patients and families alike.
Many of our programs and facilities would not exist without philanthropic support from grateful patients and families, corporate partnerships and gifts from our colleagues. Anyone can make a difference and support our health care providers, equipment needs, and families who could use the help.
How you can help
All donations, no matter how large or small, contribute to a culture of giving and support funds established with donor purposes in mind.
Philanthropic gifts support areas of need, such as the:
Or, if you would like to learn about additional funding opportunities with Nebraska Medicine, please reach out to Emily Tiensvold at the University of Nebraska Foundation at emily.tiensvold@nufoundation.org or 402.502.4107.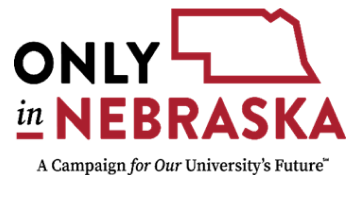 Gifts made to support Nebraska Medicine also support Only in Nebraska: A Campaign for Our University's Future. This multi-year fundraising initiative is the first campaign in which the University of Nebraska Medical Center and Nebraska Medicine will work together to achieve fundraising and engagement goals. For more information on the campaign's goals and priorities, please visit OnlyinNebraska.org.