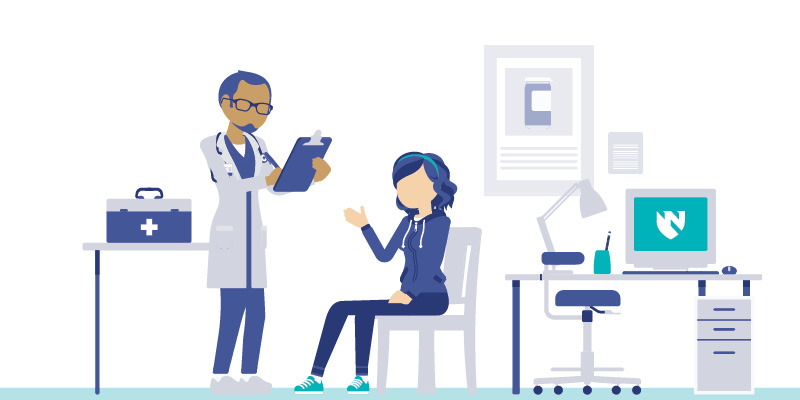 Thanks for choosing us for your health care needs. This virtual packet will serve as a guide to your patient-centered medical home.
Download and save your new patient information
Patient Centered Medical Home

Our clinic operates as a Patient Centered Medical Home. As a patient, you will have access to a medical home team to keep you informed on health and wellness screenings and details regarding personal health conditions. Our goal is to partner with you to provide comprehensive, team-based care, all right within your medical clinic. 

OneChart | Patient

Your doctor uses One Chart | Patient to keep in contact with you in between appointments. One Chart Patient is a secure, online portal that will give you access to your medical record-- anytime, anywhere, free of charge. It's a way for you to be more involved in your health decisions and partner with us in helping to manage your unique health care needs.

Appointment Scheduling

Schedule appointments at any Nebraska Medicine primary care clinic without long delays through One Chart | Patient
For follow-up or same-day appointments, your doctor may recommend home telehealth scheduling options. Download the Nebraska Medicine app. This serves as the entry point to have a telehealth appointment, manage your health care and find new providers. Prior to downloading, you will be required to have a One Chart | Patient account. Visit our Immediate Care Clinics for nonemergent care after standard clinic hours. More information on immediate care is included in this virtual packet
Call for same day appointment scheduling beginning at 8 a.m. There are a few appointment slots saved just in case something unexpected comes up
Cancel appointments at least 24 hours prior to the scheduled appointment time
If cancellations are not received at least one hour before the scheduled appointment time you will receive a no show failed appointment. Four no show occurrences within a 12 month timeframe may result in termination

Appointment
Check-in

Arrive 15 to 20 minutes prior to your scheduled appointment to help providers spend the allotted time with you, decreasing your wait time
Verify your address, phone number and insurance information (needed every visit)
Speed up the check-in process with eCheck-in through One Chart I Patient

Medication Refills


 

Annual office visits are required to renew medications. Some chronic health conditions may require you to be seen every three to six months or as directed by your provider.

Contact your pharmacy if you need a medication refilled
If you need a new prescription for a current medication sent to your pharmacy, request a renewal by sending a One Chart | Patient message to your provider

Lab Services

We may draw blood while you are in the clinic or during a separate appointment. After the results are reviewed by your doctor, we will contact you through One Chart | Patient.

Radiology Services

Radiology, CT, MRI, mammogram, and ultrasound services can be scheduled at multiple locations in the Nebraska Medicine Health Network.

Medical Expenses

If you have questions about medical expenses or financial services available through Nebraska Medicine, you can contact our Patient Financial Customer Service team directly.