Our patient-centered medical home (PCMH) is a team approach to primary care. A medical provider, social worker, clinical staff member, registered dietitian, behavioral health specialist and pharmacist are all part of PCMH.
Why should I take advantage of the patient-centered medical home model?
Our goal is to help you stay healthy, not just help you get well.
Our clinical staff works to keep you up to date on health and wellness screenings and details regarding personal health conditions. Nurse care coordinators will manage your care, including communicating with specialists and assisting with disease management and education. Providers across the health system use the electronic health record system, One Chart | Patient, to keep you connected.
You're treated by a team
During your primary care clinic appointment, your doctor may introduce a pharmacist, dietitian, behavioral health specialist or a social worker, all of whom are already assigned to your team.
Advanced care from top doctors
With us, you not only get excellent primary care, but the benefits of world-renowned specialists if you need them.
With locations throughout the Omaha-metro area to serve your entire family, we are committed to partnering with you to make your family healthier not just now, but throughout your lives.
If you are looking for weekend or after hours care without an appointment, visit one of our Immediate Care Clinics.
Find a Patient-Centered Medical Home Specialist
Search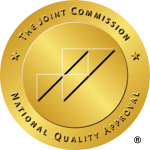 The Nebraska Medicine primary care health centers are recognized by The Joint Commission with the The Gold Seal of Approval® for hospital accreditation.