Omaha is a vibrant, attractive city that provides all the amenities of a much larger metropolitan area and yet, is family oriented and friendly. Omaha boasts an attractively low cost of living that is 19 percent less than the national average. This video provides a nice overview of Omaha. 
Arts  Entertainment  Family  Culture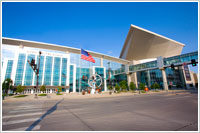 The city of Omaha has a great energy! The art scene is thriving, the night life is hopping. Residents in Omaha enjoy arts, entertainment, cultural events, museum exhibits, ethnic and heritage festivals, sports and special events. 
---
Sports and Leisure
---
Parks & Recreation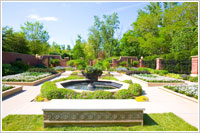 Lauritzen Gardens, Omaha's botanical center is a unique public-private partnership with over 100 acres of land.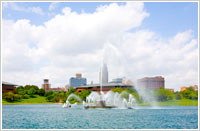 Heartland of America Park & Fountain, located in downtown Omaha, is home to gardens, lake trails, gondola rides and a spectacular 300 foot water jet and light show. From skateboarding to pools, gardens and more the City of Omaha has more than 200 local parks and recreational areas.
The city of Omaha boasts forty-two public and private golf courses and two driving ranges.
Fontenelle Forest & Neale Woods Nature Centers Visitors can enjoy guided or solo hikes on 26 miles of trails through 2,000 acres of forest, prairie, and wetlands, as well as a boardwalk, many nature programs, day camps, exhibits, and live animal displays.
For walkers, birders and bikers, the Bob Kerrey Pedestrian Bridge connects over 100 miles of nature trails along the Missouri River. The Keystone Trail meanders along 27 miles of the Papio Creek and Omaha's three lakes offer fishing, boating and recreational activities all year long. In addition, discover one of the best tennis complexes in the country, indoor ice rinks and a 14,000 square feet Skateboarding park.
---
Shopping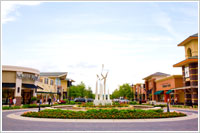 Village Pointe offers a multitude of stores, restaurants, a comedy club, and a movie theater, all on beautiful flower-lined streets.
---
Interesting Bits
For over 50 years the Men's College World Series has been hosted in Omaha.
Famous Omaha residents include Fred Astaire, President Ford, Andy Roddick, Malcolm X, film producer Alexander Payne, actor Chris Klein, punk rock band 311, all-girl band Mulberry Lane and indie rock band Bright Eyes.
Every year, Omaha celebrates the Light Festival arrival of the holiday season by decorating the Old Market with over one million twinkling lights.
In Omaha, you can find the world's largest indoor desert and tropical rainforest at the Henry Doorly Zoo.
PGA legend Arnold Palmer chose Omaha as the location for his 27-hole private golf course- Players Club at Deer Creek.
Omaha hosted the Olympic swimming trials where Michael Phelps qualified and subsequently went on to set the record for the most gold medals at the Beijing Games. The event has also been held in Omaha for several years and is expected to return. 
---
How Omaha is Ranked
---
Local News and Publications
Television Stations
Print Media
Local Magazines
---
Omaha Facts and Stats
Population
Within the Omaha city limits there are 419,545 residents. In the greater surrounding metro area 832,757 people live and work. The population density is 3,625 people per square mile.
---
Housing
Omaha has a thriving real estate market that remains strong despite the national housing crisis. Select from historic, modern, Tudor, contemporary, Ranch, two-story, townhomes or condo homes. The city offers attractive options for any lifestyle or any stage of life. It's wonderful to have so many options.
Omaha is home to many historic neighborhoods including Dundee, where billionaire Warren Buffett lives in a relatively modest home and the Gold Coast neighborhood. Go west and find vast developments of new homes ranging from $130,000 split-levels to multi-million-dollar mansions. For a truly rural edge, Sarpy, Washington and western Douglas counties offer acreages complete with stables, streams, ponds and natural woods – still within minutes of the city.
---
Transportation
Omaha's average one-way commute time is 20 minutes. Eighty-one percent of commuters drive their own car, while 11 percent elect to carpool. Three percent of Omaha residents work from their homes and 2 percent take mass transit to get where they are going.
---
Climate
Omaha experiences all four seasons. As a region with a continental climate, summers are typically warm, while winters are dry. On average, Omaha enjoys 214 sunny days per year and experiences 78 days per year with precipitation with about 32 inches of rain per year and 31 inches of snow per year. The warmest month is July with average highs of 88 degrees. And the coldest month is January with average lows of 12 degrees.
---
Omaha's Education
Omaha Public Schools have a lower than national average student-to-teacher ratio. Multiple metro area school districts exist in cooperation with the area's private, parochial, faith-based and non-traditional schools. The Nebraska graduation rate is over 90 percent, and ranks fourth highest in the nation. Statewide ACT and SAT scores consistently range among the best in the nation.
In post-secondary education, 56 percent of Omaha's population over 25 years-old have bachelor's degrees or higher. Omaha's metropolitan statistical area has more than a dozen universities and community colleges.
---
Religion
---
Air Travel
Eppley Airfield, located five minutes from downtown Omaha, provides air travel from 11 major and 3 regional air carriers, including two commuter airlines. Due to Omaha's central location, either coast is only a few short hours away. Non-stop flights are available to many major U.S. cities.
---
Interstate / Train Travel
Omaha is less than a day's drive to several major U.S. cities. Interstate 80 links Omaha to both the east and west coast. Interstate 29 runs north and south just outside of Omaha. Amtrak also provides rail service for coast-to-coast travel.