University of Nebraska Medical Center (UNMC)
As Nebraska's only public academic health sciences center, UNMC is responsible for educating the future of medicine. Additionally, researchers at the university conduct cutting-edge treatments and run clinical trials, finding cures and treatments for devastating diseases.
Bellevue Medical Center is a Collaborative Effort Between Private, Military and Academic Physicians.
Doctors from Bellevue and the surrounding areas have invested in, and/or have joined the staff at Bellevue Medical Center to deliver the best health care to our growing community. This partnership provides doctors with local access to state-of-the-art diagnostic tools and patient care services and in turn provides patients more convenient access to a variety of comprehensive health care choices in their neighborhood.
We believe that our unique staff - which includes both academic and private doctors, enhances our ability to provide a comprehensive health care experience. This mix combines the strengths of academic medicine and research with those of private practice to provide the community with a health system dedicated to quality clinical practice, advanced technology, medical education and access to ground-breaking research.
Since the initial development of Bellevue's community hospital, community doctors have played an integral role in the planning and design of the building. This unique alignment has allowed the hospital to collaborate closely with doctors to develop a patient care model that achieves quality goals, enhances patient care and safety and promotes organizational success. Doctors continue to play an important role in the governance and strategic direction of the hospital.
Learn More About Our Partners
Bellevue Medical Center's Partnership with the U.S. Air Force
Bellevue Medical Center has partnered with the University of Nebraska Medical Center Family Medicine Residency Program to offer a three-year training program that provides family medicine training for active duty U.S. Air Force physicians.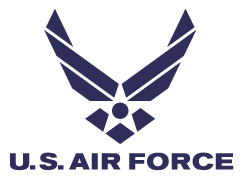 .