The Nebraska Medicine Transgender Care Clinic team provides care and support for people of all ages and genders in their transition. We provide gender-affirming hormone treatment and can assist with referrals for surgical care, primary care, mental health care and social support as needed.
Contact us or Request an Appointment
Service Options
Additional Services:
Documents Required for Legal Gender Marker Changes

Referral for Legal Services

Referral for Fertility Services

Referral for financial assistance

Referral for Local Health Care Providers Including: Urologists for transwomen who want to pursue orchiectomy (removal of testes), plastic surgeons for top and bottom surgery, primary care and other specialists needed.
Accreditations and Awards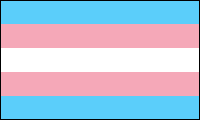 The Human Rights Campaign, America's largest civil rights organization working to achieve equality for lesbian, gay, bisexual and trans* (LGBT) folks, designated Nebraska Medicine as a Top Performer.