Tonja Downey remembers it like it was yesterday. In June of 1998, her dad received a kidney/pancreas transplant – a transplant that gave him his life back after his failing health forced him to quit working and took away many of the other things he enjoyed. "Prior to my dad's transplant, his health had declined," said Tonja. "He'd been placed on disability from his work. There were so many emotions – he was frustrated, because he couldn't do the things he wanted to do and then just anxious about when he was going to get the donation."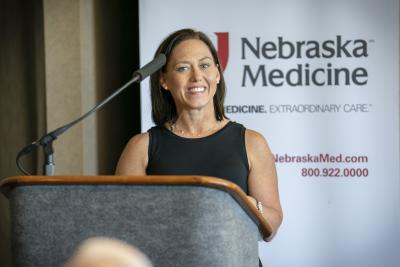 Tonja's dad spent less than two years on the waiting list. "But he still had kids in college," recalls Tonja. "I was getting married soon and there were just a lot of things going on that he wanted to be around for and to feel good for, and it was a challenge at the time."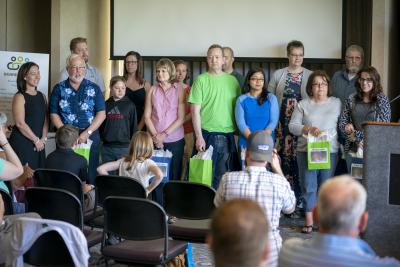 When the transplant finally came from a deceased donor, it turned his life around. "He was always so grateful," said Tonja. "He was able to return to work after his recovery. He was able to take part in my kids' activities. I, and my two siblings got married after his transplant. He had nine grandchildren. Those are some really big events that he would not have gotten to see."
Unfortunately, her dad's kidney failed in 2015 and because of other health problems, he wasn't eligible for another transplant. He passed away in May of 2017.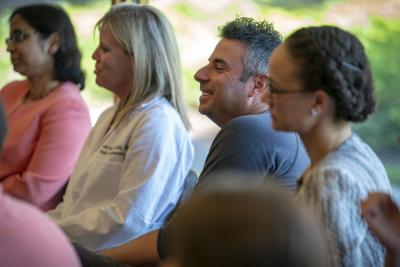 But it was her dad's failing health and the words of a friend that got Tonja thinking about becoming a donor herself.
"When I look back at how donation impacted my father, our family and what we received from that, I started thinking, this might be the right time," Tonja said.
Although she wasn't able to donate to the family friend, the transplant team at Nebraska Medicine mentioned the possibility of becoming an altruistic donor. It was an idea Tonja loved. "To honor my dad and to honor his donor – I just thought this would be a great way to do that," she said.
Little did she know how far her single act would go.
Because of Tonja's decision to donate, the lives of several other people were saved. Tonja became the first link in the transplantation chain.
A kidney chain is an approach to living-donor transplantation in which an anonymous donor comes forward to donate a kidney to someone they do not know, starting a chain of events in which patients with incompatible donors swap kidneys for a compatible one. Kidney transplants from living donors last much longer and patients tend to do better after the operation. If individuals are open to doing a chain, the transplant team actively looks for exchanges.
"I feel really good about it, but I'm not the only person that said yes," said Tonja. "There are a lot of heroes in the game."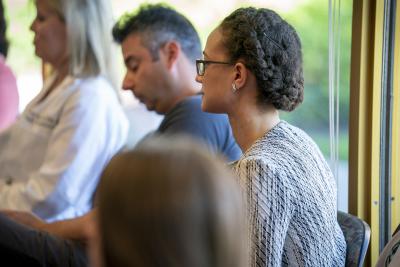 "My one message about transplant is to understand how valuable it is," said Tonja. "It doesn't just impact one person, but many people. Their families, their friends, the people in their lives are all touched by transplant."
Each year, the number of patients needing kidney transplants increases while the number of deceased donors has remained about the same. If you'd like more information about becoming a living kidney donor, visit www.nebraskamed.com/kidneydonor.