Gynecological issues can be uncomfortable and embarrassing. Defined as disorders that affect the female reproductive system, some of the most common symptoms include pelvic pain, vaginal itching, vaginal discharge, abnormal vaginal bleeding and breast pain and lumps. Nebraska Medicine has board-certified specialists that can help you with any type of gynecological issue.
Why Come to Nebraska Medicine to Find Your Trusted Gynecologist?
Our Depth of Specialists and Breadth of Experience
We offer expertise in gynecological issues through our board-certified gynecologists and specialized services provided at the Olson Center for Women's Health. Services include the following and more:
Family planning / birth control
Breast care including exam and advanced imaging
Endometriosis
Fibroids
Gynecologic cancer
Gynecologic surgical procedures
Pelvic exam
Pap smear
Pelvic pain
Total well woman care
Miscarriage Management (Early Pregnancy Assessment Clinic)
Urgent appointments (within 48 hours) are available for pregnant (three months & under) patients who are experiencing pain, bleeding or have concerns about miscarriage. Appointments may include ultrasound, blood work, and doctor counseling.
Read about our treatment options for miscarriages.
We Offer Hysterectomies and Alternatives
Read more about how we perform hysterectomies and alternatives.
We Have a Team Specialized in Gynecologic Cancer
Our gynecological oncologists have training in obstetrics and gynecology. This is followed by two to four years of specialized training in the treatment of gynecologic cancers including surgery, radiation therapy, chemotherapy and experimental treatments, as well as the biology and pathology of gynecologic cancer. This additional training provides our specialists with the knowledge and experience needed to provide you with the most advanced, effective treatment plans and successful outcomes.
Leaders in Robotic Surgery
Our specialists are leaders in robotic surgery for the diagnosis and treatment of gynecological cancers. Robotic surgery combines robotics and computer-enhanced technology to provide our surgeons with a greater degree of accuracy and precision. It also allows surgeons to perform more complex procedures than were possible through traditional laparoscopy. Robotic surgery also minimizes pain and discomfort, greatly reduces recovery time and decreases the risk for complications. Patients can go home the day after surgery.
Accreditations and Awards
Nebraska Medicine is ranked among the nation's best. Each year, U.S. News and World Report surveys the nation's roughly 5,000 hospitals to come up with the year's list of Best Hospitals. Just 3 percent of the hospitals analyzed for Best Hospitals earn national ranking in even one specialty. Nebraska Medicine has been recognized as the top-rated hospital in Nebraska for seven consecutive years. In 2018, we also ranked nationally in gynecology, making us the only hospital in the state to have a nationally ranked specialty.
---
Nebraska Medicine is honored to be named to the 2017 edition of "100 hospitals and health systems with great women's health programs" by Becker's Hospital Review. The hospitals included on the list support award-winning programs in women's health, breast cancer diagnosis and treatment, gynecology and women's heart care. Nebraska Medicine is the only health care system in Nebraska to be included on the list.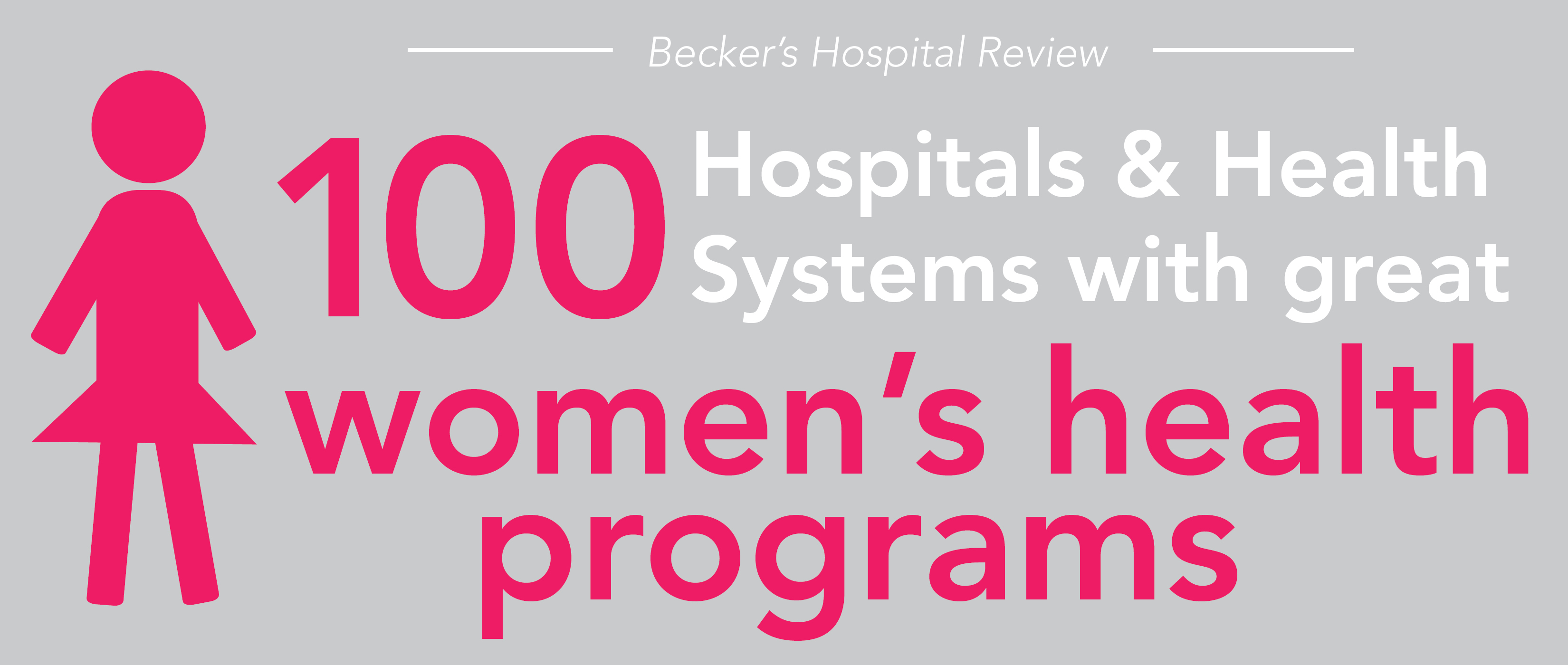 Related Links: