From the Director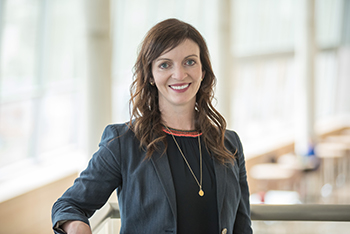 Dear Colleagues:
The Olson Center for Women's Health Ob/Gyn specialists are available and pleased to provide medical services for the patients you refer. We are committed to ensuring your patients return to you with feedback on their positive experiences. Our goal is to exceed your expectations in all areas including convenient access, prompt communication, appropriate follow-up, and of course, patient satisfaction.
As the Medical Director for the Olson Center, I would like to hear from you directly at 402.559.2711 if you encounter any problems with our referral process. To refer your patient for consultation, diagnostic testing, or transfer of care, please call the numbers listed below.
We appreciate your referral and look forward to working with you.
Sincerely, 
Jennifer Griffin Miller, MD
Contact information
To refer a patient to Maternal Fetal Medicine, please call 402.559.6150. 
For all other Women's Health services, please call 402.559.4500 to refer a patient.