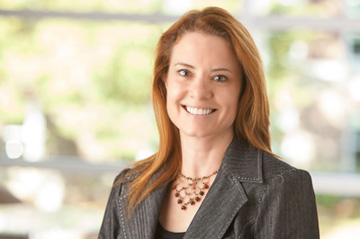 From the Director
Dear Colleagues:
The Olson Center for Women's Health Ob/Gyn specialists are available and pleased to provide medical services for the patients you refer. We are committed to ensuring your patients return to you with feedback on their positive experiences. Our goal is to exceed your expectations in all areas including convenient access, prompt communication, appropriate follow-up, and of course, patient satisfaction.
As the Medical Director for the Olson Center, I would like to hear from you directly at 402.559.2711 if you encounter any problems with our referral process. To refer your patient for consultation, diagnostic testing, or transfer of care, please call the numbers listed below.
We appreciate your referral and look forward to working with you.
Sincerely,
Sonja Kinney, MD
Contact Information
Olson Center For Women's Health (clinic)
402.559.4500 or 800.371.1244
See phone numbers and other transfer information.
General Obstetrics and Gynecology
Services include obstetrical care; well-woman care; gynecologic consultation, diagnosis, surgical and medical management; diagnosis and treatment of pelvic floor disorders, pelvic pain, infertility evaluation and basic management, perimenopausal and menopausal management, sterilization, STD testing and treatment, HPV disease treatment, mental health assessments; transgender care; benign breast care.
Obstetrics and Gynecology Specialists
Perinatology/High-Risk Obstetrics/Maternal-Fetal/Prenatal Diagnosis
Services include consultation, preconception counseling , maternal transports, prenatal diagnosis (both invasive and non-invasive), amniocentesis and genetic counseling, complex surgical obstetrics, fetal interventions (e.g. shunt placement). Our physicians also provide care at outreach locations in Kearney and Grand Island. Our Prenatal Diagnostic Center is fully accredited by the AIUM.
Urogynecology
Services include consultation, diagnosis, and surgical or non-surgical treatment of pelvic floor disorders.
Breast Care
We treat patients with benign breast disease, screening and diagnostic breast imaging.
Services include digital mammography - screening and diagnostic; breast ultrasound; DEXA screening.
Comprehensive education and risk assessment; diagnosis, medical and surgical management of confirmed or suspected breast cancer, breast pain, fibrocystic disease.
Jennifer Griffin, MD, MPH, Gynecology and Breast Surgeon
Melissa Manzer, MD, Radiologist
Lucy Muinov, MD, Radiologist
Cheryl Williams, MD, Radiologist
Early Pregnancy Assessment
N. Jean Amoura, MD accepts referrals for patients with pain, bleeding, or questions of pregnancy viability prior to 12 weeks gestation.
Providing the following services:
Urgent gynecologic consult for issues in early pregnancy
Follow-up for pregnancy of uncertain location or viability
On-site ultrasound assessment available
Management of miscarriage including: medication treatment and follow-up, and uterine aspiration in the office or operating room
Grief and loss counseling
Contraception following pregnancy loss
Patients with a viable pregnancy will return to their primary obstetric provider, or referral for prenatal care can be provided.