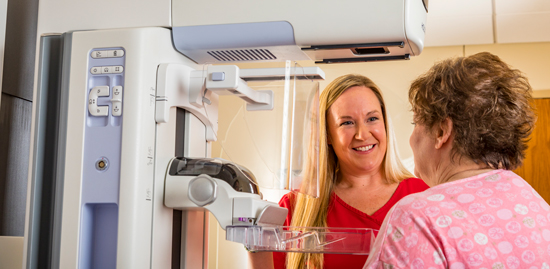 If you've recently had a COVID-19 vaccine, potential side effects may show up on your mammogram. This is a good thing. Vaccines of all types can cause your lymph nodes to swell, which means your body is creating antibodies in response. Swelling and inflammation are normal parts of the immune system's response to invaders.
Diagnostic radiologist Elizabeth Edney, MD, explains that lymph node swelling occurred in the vaccine clinical trials for both Moderna and Pfizer. The swelling should go down in one to two weeks.
Still, the vaccine's immune response may look similar to breast cancer or lymphoma on a mammogram. To avoid any confusion, the Society of Breast Imaging (SBI) asks that patients consider scheduling a mammogram either:
Before your first dose of the COVID-19 vaccine
Or, four to six weeks after your second dose
When you get your mammogram, let your doctor know when you had your vaccine shots and on which side (left or right arm). Bringing your vaccination card, which documents the exact days, is a great idea.
Get the story from KETV on how the COVID-19 vaccines affect mammograms.
This photo was taken prior to the COVID-19 pandemic.
Not yet vaccinated? 
Now is the perfect time for a breast cancer screening. Call 402.559.2500 to schedule your 3D mammogram.