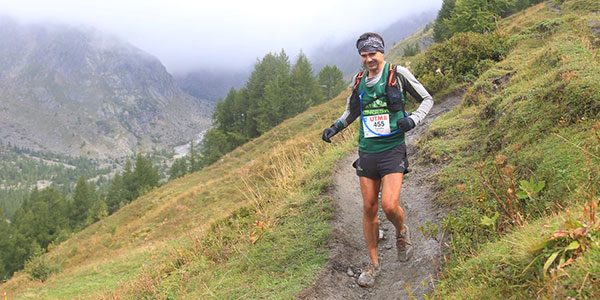 Ultramarathoner Tim McGargill runs 100-mile races in the toughest conditions. He's the first and only Nebraskan to complete the Grand Slam of Ultrarunning: a series of four 100-mile races within 12 weeks of each other. That was in 2013, and he's still running.
"Nothing's been easy for me," McGargill says. "I have no natural talent. It's really just been consistency and building a work ethic." 
McGargill has an intense training regimen for these races. He runs up to 100 miles each week. When acute knee pain threatened to interrupt his training, physical therapist Carly Thomsen, PT, DPT, OCS, was there to help. McGargill and Thomsen went to the same elementary school, so it was a pleasant surprise for these athletes to meet again. 
"For an athlete, it's important to trust who's treating you. Because she's also a repetitive endurance-based athlete, Carly gets it. We immediately worked well together and had an easy, open dialogue," says McGargill.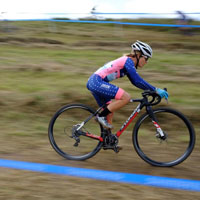 Thomsen is a long distance cyclist who had just finished a 100 mile gravel race. "I'm not a coach, but I understand training and endurance and pacing yourself," she says.
McGargill has extremely strong muscles built for going in a straight line. Thomsen's expertise corrected some of his muscular imbalances, along with some joint stiffness. "The best exercises for his muscular makeup and running style were hip and core strengthening exercises," says Thomsen. "Another thing bothering Tim was a joint on the outside of the knee where your fibula meets your tibia. So we did a mobilization for that to get the joint moving a little better."
McGargill's main goal was to get back to his training. Normally he would run up to 100 miles a week. So with Thomsen's help, McGargill ramped his training down to "relative rest" – still running, just not as far.
Thomsen identifies weaker muscles and then prescribes certain stretches and techniques to make them much stronger. McGargill used an app every day with exercises that Thomsen prescribed. 
After a couple of visits with Thomsen, he was ramping up his running to 80 miles a week.

With the sports medicine team, the physical therapists connect with the doctors regularly. They pass on questions from patients or give them updates. "If we don't know the answer, we are able to ask about even some of the little things that are concerning to patients such as bracing or medication," says Thomsen.
Also on the sports medicine team is Katie Freeman, MD, an orthopaedic surgeon who helped McGargill get back to racing. "Because of our comprehensive care, we offer patients a different breadth of experience," Dr. Freeman says. "All your providers are in one institution together and comfortable with each other, which makes communication easy."
"I am truly grateful for both of their care," says McGargill.
When weekend warriors need help
The sports medicine team sees athletes of all intensities – from ultramarathoners to weekend warriors to active parents. "An athlete is anyone who wants to do something or wants to be active. We see parents that coach a team or people who just want to run around and play with their grandkids," says Dr. Freeman.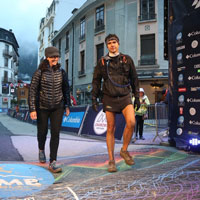 McGargill's coach told him what workouts to do and how quickly to ramp up. Most runners – like weekend warriors – don't have a coach. For amateur runners, "the most common mistake is to ramp up training too quickly, causing overuse injuries," says Thomsen. Overuse injuries are more chronic in nature, so they take more time to resolve than acute injuries. Examples of overuse injuries include tendonitis, knee pain and IT band syndrome.
"There's good hurt and there's bad hurt," says Thomsen. "Good hurt might be muscle soreness after a hard workout . Bad hurt would be a sharp pain or pain that doesn't go away when you're done running. If you're feeling pain throughout your day, see a specialist."
No matter what kind of athlete you are, getting where you want to be takes time. "The road isn't always a straight line. There's bumps. But knowing you're making progress is the payoff," says McGargill.
This year, McGargill planned to run two of the hardest and most renowned hundred mile mountain ranges: the Hardrock 100 in the Colorado San Juan mountain range and the Ultra-Trail du Mont-Blanc in the Alps. Unfortunately, due to coronavirus concerns the Hardrock 100 went virtual and the Ultra-Trail was canceled. 
In a year full of setbacks and rescheduled races, McGargill isn't slowing down, saying, "Running taught me discipline, focus and how to find pleasure in the simple things. It's a journey. It's really up to you to control the things you can."