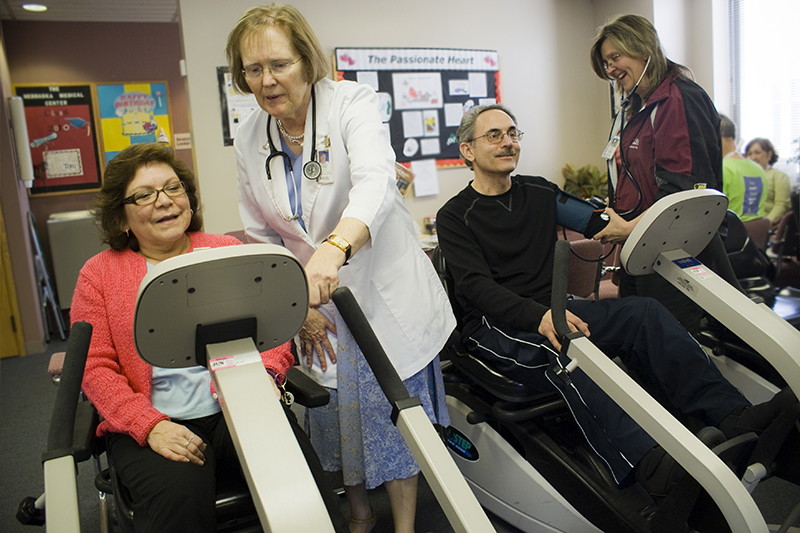 Your Team of Experts
The team of experts you will see may include cardiologists, nurse coordinators, consulting bariatric medicine weight loss specialists, endocrinologists for diabetes management, exercise physiologists, dieticians, and more. This team will create a personalized program to address and prevent heart disease and coronary artery disease to ensure a brighter, healthier future for you.
Areas of Focus May Include:
Primary Prevention (prevention of first cardiac event)
Secondary Prevention (those who have already experienced their first cardiac event and are trying to prevent another)
Familial Hypercholesterolemia (genetic high cholesterol)
Dyslipidemic Patients (abnormal amount of lipids in the blood)
Genetic Heart Disease
Poorly Controlled Hypertensive Patients
Statin Intolerant Patients Experiencing Side Effects Such as Muscle Aches (who need LDL lowering)
Patients with a History of Premature Coronary Disease
Services Offered:
Heart and vascular Risk Assessment for Adult Patients
Consultation with a Board Certified Lipidologist for Advanced Lipid Testing
Vascular Screening
Calcium Scoring
24 hour Ambulatory Blood Pressure Monitoring
Consultation with an Exercise Physiologist Including a Prescription to Participate in an Exercise Program
Stress testing: Both Echo and Nuclear
Nutritional Evaluation with Access to a Dietary Consultant
Leading Edge Diagnostics and Testing
Lipid panels, and metabolic testing including calcium scoring, cardiac monitoring and imaging such as cardiac stress testing, nuclear imaging, echocardiography and ultrasound are used to create a profile and personalized plan for each patient. Our team uses advanced lipid testing, the advantages are:
A More Extensive Cardiac Assessment
Residual Risk Will be Identified
Advanced lipid testing looks at parameters beyond standard testing such as small dense LDL particles which are 4 times more likely to cause heart disease than the large buoyant LDL particles that are the only particles measured in a standard lipid panel.
Research and Clinical Trials
The University of Nebraska Medical Center is Nebraska Medicine's official academic partner. That means not only are our doctors treating patients, many of them also are conducting research leading to the next generation of medications and procedures related to heart and vascular disease. See what clinical trials related to heart and vascular disease are going on right now.
Accreditations and Awards
Blue Cross Blue Shield of Nebraska Blue Distinction Center+