It felt like a freight train was on her chest. Ashley Chesnut carefully put down her 5-month-old son, Easton, and crawled to the phone to call her mother and husband.
"It was unlike anything I've ever experienced," says Chesnut. "The pain was so sharp that I couldn't even lift my 13-pound baby."
Just a few days before Christmas, tests confirmed the 30-year-old mother from La Vista, Nebraska, had primary mediastinal B-cell lymphoma, which is a specific type of non-Hodgkin lymphoma that usually occurs in young women and they present with a large chest mass.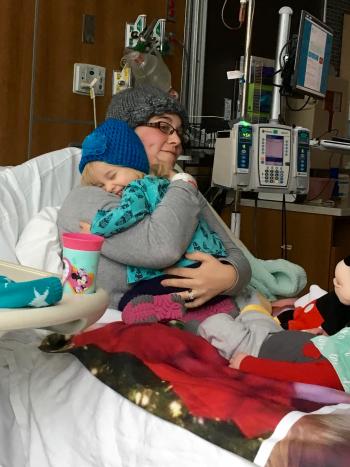 "It looked like two baseballs sitting on top of each other."
Chesnut became a patient of Julie Vose, MD, chief of hematology/oncology at Nebraska Medicine. Her treatment plan called for chemotherapy, which meant Chesnut would likely lose her hair.
"I had no idea how to tell my 2-year-old daughter, Gracie, that I had cancer," says Chesnut. "Nebraska Medicine's child life specialists sat down with her and explained what was happening. They helped Gracie pick out matching hats for us."
A few days after New Year's, Chesnut decided to shave her head – but she wasn't alone. Her older sister, Theresa Hops, who's had long, blonde hair for more than 40 years, also wanted to shave her head. Joann Tate, a scheduling associate who is known as the "resident head shaver" at the Fred & Pamela Buffett Cancer Center at Nebraska Medicine, cut the sisters' hair in Chesnut's hospital room.
"When I heard what Theresa wanted to do for her sister, I told them, 'this is awesome. You can be cancer warriors together,'" says Tate. "Afterwards, Theresa packaged up her hair and donated it to Locks of Love."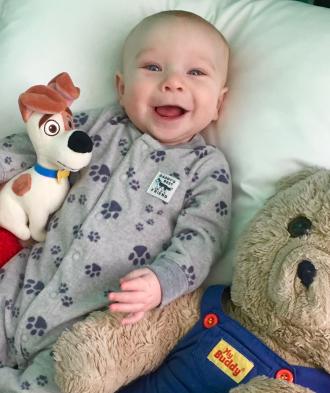 The next step was finding Chesnut a wig. Free, gently used wigs are available for patients experiencing hair loss. The wig banks are located at the Fred & Pamela Buffett Cancer Center and Nebraska Medicine – Village Pointe.
"I tried on brunette, blonde, red and even raspberry – which provided some much-needed laughter," says Chesnut. "Not having to pay for a wig is a huge relief."
There was still one more weight on Chesnut's shoulders. Due to her treatment plan, Chesnut was no longer able to breastfeed her son who has a milk soy protein intolerance (MSPI). Jaclyn Kenney, a staff nurse on the Special Care Unit of the Fred & Pamela Buffett Cancer Center, heard the news and immediately wanted to help.
"It broke my heart when I heard Ashley's story," says Kenney. "My daughter, Halle, is one day older than Ashley's son and also doesn't tolerate dairy. I did lab work here at the hospital to make sure my breast milk is safe for Easton. It felt amazing to be able to donate to a patient who was cared for on my floor."
So far, Kenney has donated around 1,000 ounces of breast milk to Chesnut and plans to give her extra if/when she needs it.   
"It was an answered prayer," adds Chesnut. "As a mother, I want to provide my son with the nutrition he needs. This was just another example of extraordinary care at Nebraska Medicine."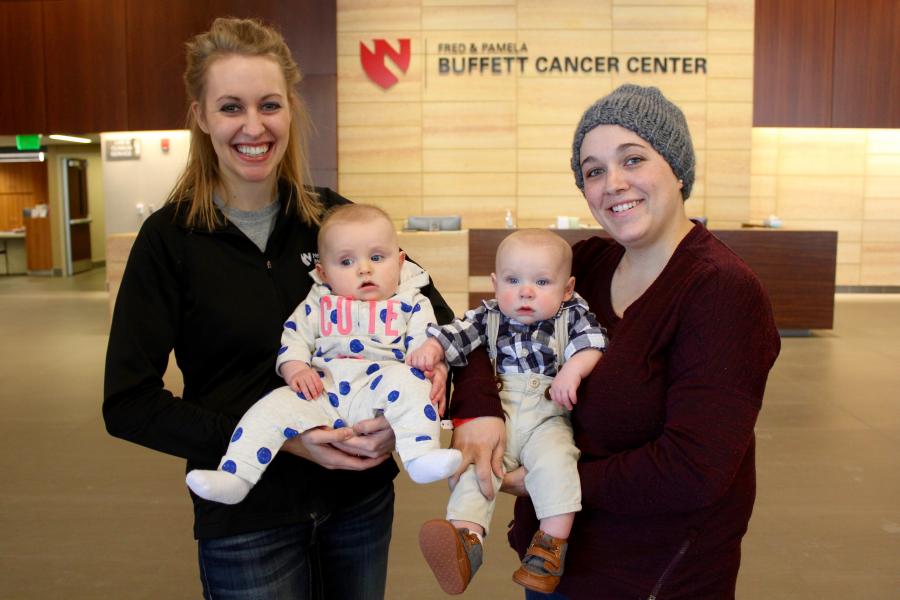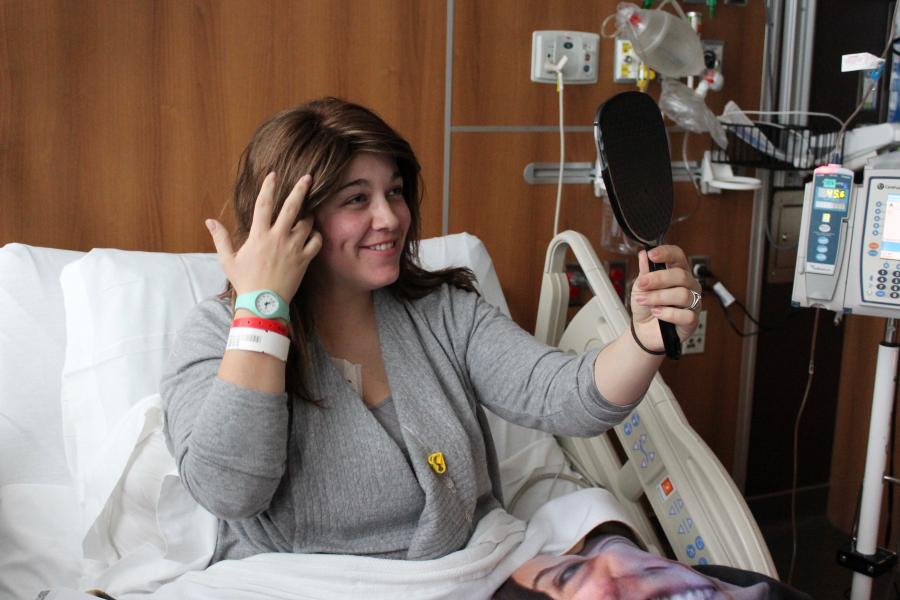 To schedule an appointment with a Nebraska Medicine cancer specialist, call 402.559.5600.
To be fitted for a wig at the Fred & Pamela Buffett Cancer Center, call 402.559.1222. To be fitted for a wig at Nebraska Medicine - Village Pointe, call 402.596.3195.
Want to donate your extra breast milk? Learn more by visiting our Lactation and Breastfeeding website, or by calling the lactation team at 402.552.3487.