Transgender Care Providers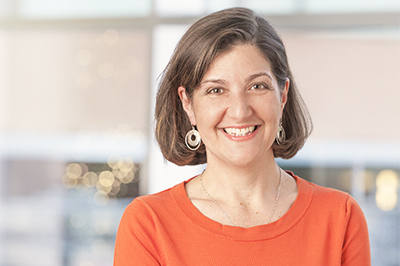 Jean Amoura received her medical degree from the University of Nebraska Medical Center and is board certified in Obstetrics and Gynecology. As a specialist in transgender care and hormone therapy, Jean serves both adolescents and adults. She is a member of the World Professional Association for Transgender Health (WPATH).
---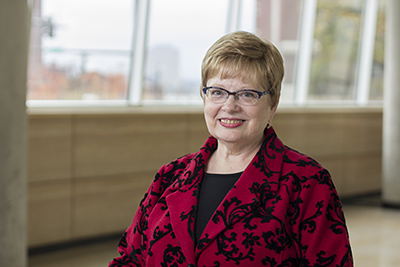 Anita started working at UNMC in 2001. She earned her Master's degree with a specialization in Nurse-Midwifery from the State University of New York at Stony Brook. Anita focuses exclusively on clinic care including hormone therapy for transgender adults. Anita is a member of the World Professional Association for Transgender Health (WPATH). View Anita's profile video.
---
Nurse Case Manager
Lindsey Creekmore, RN
Lindsey joined Nebraska Medicine in July 2017 as a Nurse Case Manager. She has been a nurse for 15 years in multiple specialty fields. She is looking forward to getting involved in community functions and activities.
---
Medical Receptionist
Genie Shumaker
Genie joined Specialty Care Center front desk in January 2016 and has been with Nebraska Medicine for over 25 years. She enjoys assisting patients when they check in and the opportunity to establish relationships through continuity of care. Previously, Genie worked in oncology/hematology for almost 13 years and is an advocate for pediatric brain tumor research in addition to mental illness awareness.
---
Medical Assistants
Rachelle Carr, MA
Rachelle joined the Nebraska Medicine in May 2004 as a medical assistant. She previously worked in internal medicine, until joining the Specialty Care Center in November 2007. Rachelle is very devoted and passionate in assisting in the medical care of the LGBTQ+ Community. She also attends and volunteers at many community events.
Adele Haas, MA
Adele is a certified medical assistant and has worked for Nebraska Medicine since January 27, 1982. She joined the HIV team in May of 2010. She works as a medical assistant and fills in as a clinic clerk and phlebotomist when needed. She enjoys working at the HIV and Transgender clinics.
---
Social Work
Jeremy Johnson, MSW
Jeremy joined the team at the Specialty Care Center in October 2005 as a social worker and a Ryan White program coordinator for Nebraska. He received his Master's degree in Social Work from the University of Denver, Colorado. Prior to working with the Specialty Care Center, he was the Southwest Iowa case manager for Nebraska AIDS Project. Jeremy has spent 14 years volunteering as an adult facilitator for the LGBTQ+ youth support group Proud Horizons and continues to do so. He is committed to working with diverse populations and is himself a LGBTQ+ community member. He greatly enjoys being a part of the Transgender Clinic team.
---
Accreditations and Awards
Nebraska Medicine is proud to be awarded the 2016 Healthcare Equality Index LGBTQ Leader in Healthcare Equality designation and 2017 Top Performer status by being nationally recognized by the Human Rights Campaign, America's largest civil rights organization working to achieve equality for lesbian, gay, bisexual and transgender (LGBT) Americans.