New Nebraska Medicine primary care and Immediate Care Clinics have opened throughout the greater Omaha area, all in an effort to bring our extraordinary medical expertise closer to you.
In March of 2019, we moved our Clarkson Family Medicine clinic into the Old Market, as well as in late 2018 moving our Fontenelle Health Center into a new building across the street from the old location along Ames Avenue.
In July 2017 we opened a new Brentwood Health Center at 8604 Giles Road to meet the growing demand of patients in this part of the metro area. The expanded clinic includes updated amenities such as more parking and more exam rooms.
In the fall of 2017, we opened Chalco Health Center in a brand new building on the southwest corner of 168th Street and Giles Road in Southwest Omaha.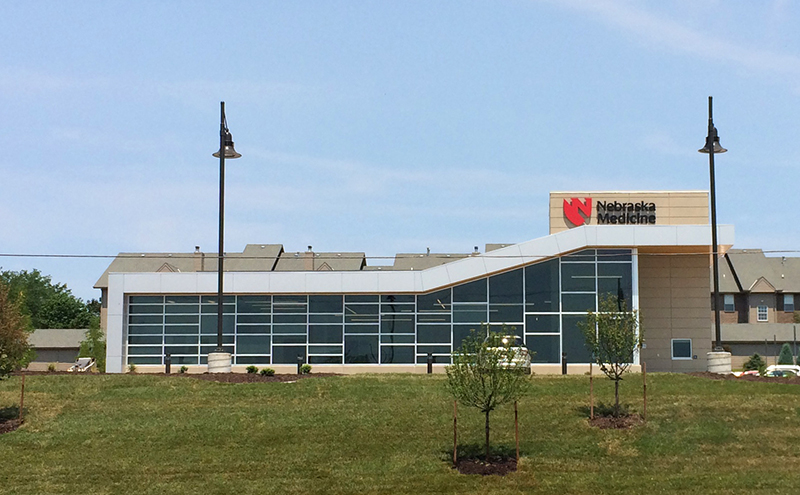 Chalco includes a 12,000-square-foot building, which will feature 15 exam rooms, five consulting rooms, one procedure room and Radiology Services. It is Nebraska Medicine's fourth Immediate Care Clinic, providing weekend, holiday and after-hours care. See the locations and times for other Immediate Care Clinics.
In April 2018, we added the Elkhorn Health Center to the growing list of primary care options in the Omaha area. Located at 204th Street and Blue Sage Parkway, this new clinic offers similar services as Chalco.
All Nebraska Medicine primary care clinics follow a patient-centered medical home model of care. This is a team-based approach to care in which a primary care team, consisting of primary care doctors, social workers, nurses, behavioral health specialists, pharmacists and nutritionists work in partnership with patients and family members to provide quality medical care for acute illnesses, chronic disease management and preventive health care.
"As primary care providers, our goal is to keep you healthy through regular health maintenance and prevention," says Andrew Vasey, MD, internal medicine specialist and physician leader for the Primary Care Clinical Program at Nebraska Medicine. "If you do become ill and need to see a specialist, we will help you navigate the system and get you to the right provider."
The new health centers are part of our commitment to bring convenient, comprehensive care to neighborhoods throughout Omaha. With 19 locations throughout the Omaha-metropolitan area, we have the doctor you need close to home, whether it's a primary care doctor to manage your family's health or top-rated specialists who have the experience and expertise to treat more complex health problems.