Multiple sclerosis (MS) can cause many different symptoms
These symptoms can include walking issues, muscle loss, sensory loss, vision impairment, bowel and bladder dysfunction, cognitive difficulties and fatigue, among many others.
At its worst, MS can lead to severe disability.
One of the most common chronic neurologic disorders of the central nervous system, MS affects approximately 400,000 people in the United States and approximately 7,000 people in Nebraska.
Because no two MS patients are alike, diagnosis and treatment can often be difficult and complex. However, early and proper diagnosis of the disease, followed by effective treatment and management, can reduce symptoms and change the course of the disease.
The Multiple Sclerosis Clinic at Nebraska Medicine is the most comprehensive MS clinic in the region and manages some of the most complex patients.
Our dedicated team of specialists work diligently to provide the most accurate diagnosis and the best care available in the region. If you need care, we are here.
Why Come to Nebraska Medicine for Multiple Sclerosis Treatment?
Comprehensive Treatment and Care
Proper care and treatment can enhance quality of life and slow the progression of multiple sclerosis.
Because MS affects each person differently, treating the whole person and their individual symptoms can make a significant difference in quality of life.
The Multiple Sclerosis Clinic uses the newest and most advanced treatment therapies, including a combination of oral medications, physical therapy and care from a multidisciplinary team of experts to provide aggressive management of symptoms.
Care may be coordinated with a variety of specialty areas, including: physical and occupational therapy, psychiatry, neuro-ophthalmology, urology, pain management and OB/GYN, to manage symptoms and ensure the best quality of life possible.
Care from Experienced Experts in MS
The depth of experience and expertise provided by our clinicians is critical. Our clinic follows more than 1,500 MS patients, staffs the only two MS-trained medical specialists in the area and is supported by an experienced and dedicated staff. Our team offers expert knowledge of the medications used to delay progression of the disease and to manage relapses or flare-ups.
Meeting the Needs of Patients Around the Region
Managing MS often requires an experienced team of subspecialists to effectively manage symptoms -- all of which are readily available at Nebraska Medicine.
We continue to expand our reach to MS patients in Omaha and the surrounding region through new services such as outreach clinics, in-home care, telemedicine and clinical trials.
One of these services is the MS at Home Access (MAHA) program, which provides in-home care and support to MS patients with severe disability and limited mobility who have difficulty leaving their home. Providers make monthly house calls to examine and treat patients, and ensure they have what they need for day-to-day living. Through the program, patients gain access to comprehensive care in the convenience of their own homes while also working to become more independent and get back into their communities.
Participation in Research and Clinical Trials
Nebraska Medicine is involved in several multi-center national and international clinical trials to study promising new MS drugs.
One of those drugs is showing positive results in reducing the relapse rate, development of new brain lesions and the progression of disability.
Participation in these trials gives our patients early access to some of the most promising treatments on the horizon.
Find a Multiple Sclerosis Specialist
Search
MS Strong Community Race Event

The MAHA program is a comprehensive, home-based service for individuals with MS and other demyelinating diseases with disability in our community.

View More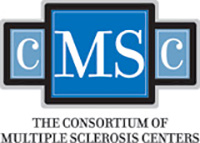 Focused on improving the quality of life for hundreds of MS patients each year, our program is proud to be affiliated with the Consortium of Multiple Sclerosis Centers (CMSC).
---

Nebraska Medicine is proud to be designated as a Center for Comprehensive MS Care by the National Multiple Sclerosis Society.  This designation demonstrates the dedication and ability to offer a multi-disciplinary model of care to address the often complex needs of many people with MS. In this program patients have access to a full array of medical, psycho-social and rehabilitation services delivered in a coordinated fashion where providers share common goals for patient outcomes.