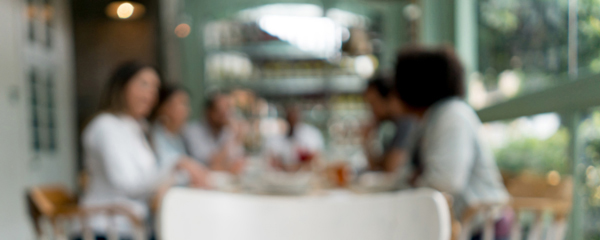 The following message was shared by an Omaha woman on social media to warn her friends about how COVID-19 impacted her family. We are sharing it with her permission.
For two-and-a-half months, I've thought about how, or if, I would share our story. The holidays, with the desire to gather with the people we love the most, spurred me on.
On Aug. 28 we held a small gathering at our home, which was within the then-recommended attendance range. In addition to Jacob and me, two relatives and a handful of friends were there. No one felt sick, but someone was. Two days later, we heard of the first person who wasn't well, and sought a test. The next day, another person. And someone else.
I was feeling tired with zero energy, but I had been working on projects, and it's not uncommon to run out of steam. Then, at 3 a.m. on Sept. 3 I woke up with an excruciating headache. I've had migraines since I was 17 years old, so I have a baseline. I knew this headache was different. I went to an Omaha-area clinic that day to get tested. The next day, I got the call. "Julie, you're positive," the nurse said.
Shortly thereafter, my husband Jacob tested positive. We immediately notified everyone in our lives. We knew that the only thing worse than what HAD happened was what WOULD happen if we weren't completely transparent, and didn't do everything in our power to stop the spread.
We were devastated. Despondent. Crushed. We were absolutely terrified. Not for ourselves. The two relatives who were with us that night tested positive. Both have conditions which put them at high risk. We called them several times a day to check on symptoms. We were beyond scared each morning – worried what a new day would bring. This is a tricky virus.
You might feel like you're on the upswing, only to have the bottom fall out. We prayed and cried. Our hearts felt enlarged with fear, squeezing our lungs, which didn't seem to properly fill up with air for weeks. It was pure agony thinking about the Christmases, birthdays and graduation parties our relatives might miss because of us.
Including me, we were able to trace 12 cases total. Everyone survived, but we remain concerned about lingering effects. My vision was most definitely affected, and still is. I wish I could tell you more about what others in our circle have experienced.
Health matters are personal, and I know that with COVID-19, that's especially true.
Many folks are torn right now. It's been a nightmare of a year, and they don't just want – but need – to see their people. The impacts of isolating, not hugging and not breaking bread together are real. I get it. But given the road I've traveled these last few months, my heart sinks when I see comments like, "The mayor can't tell me who or how many people I can have in my own home." What about a paradigm shift? What if you saw 'restrictions' not as measures to control lives, but save them?
That's how I see it, anyway, because there are no words to encapsulate what it feels like to be the reason that someone you would lay down your life for has their life threatened (or worse) because of your actions.
Please hear me on these three points.
You don't get do-overs with this virus. It spreads easily and quickly, and you can't trust how you feel. We'd give anything to go back in time and not host a gathering. Prevention would've been the easiest solution.
Despite wearing masks everywhere for many months, including when I've gone to someone else's home, we didn't wear them in our home that night, and didn't ask others to. We felt safe. Big mistake.
Finally, and I think this could be especially relevant for the noshing season, I served a platter of cookies. I believe it's possible that having open air food accelerated the spread.
The physical piece of COVID-19 is nothing that I'd sign up for again. Yet, it pales in comparison to the emotional gravity of making someone you love sick.
I'll keep you and yours in my heart, and hope that however you celebrate, you stay safe and have a joyous season ahead. May God bless you.