The U.S. Centers for Disease Control and Prevention (CDC) has updated masking guidelines since this was written.
Get the latest information
.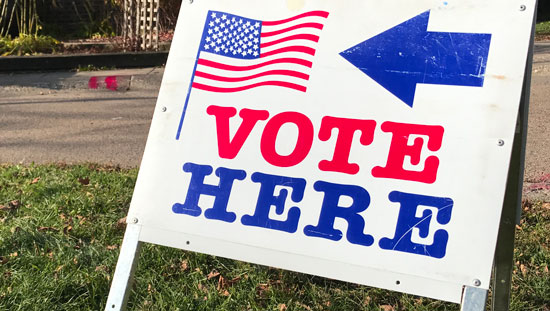 We hear the message daily from our medical experts and political leaders – the best way to curb the spread of COVID-19 is to stay at home, or at the very least, obey social distancing, wear a mask when in public and stay away from indoor gatherings. 
Tuesday, Nov. 3, is the general election day. Polling places are generally "high-touch" locations. For those of us that missed the mail-in ballot deadline and plan to vote at their local polling location, there are a few things you can do to limit your exposure to the coronavirus. As a general reminder, if you are not feeling well, please stay home.
Keep your distance: Stay 6 feet apart from other voters when you're waiting in line or in the voting booth. 
Use hand sanitizer: Use hand sanitizer before and after you vote (remember, it must have at least 60% alcohol to be effective).
Wear your mask: Before entering the polling location, properly put on your mask and leave it on the entire length of time you are at the polling location.
Consider off-peak hours: If you can, come to the polling place at an off-time, when fewer voters will be packed into the room with you. Do not bring anyone of non-voting age to the polling location.
Wash your hands: When you return home or to your workplace, wash your hands with soap and water for at least 20 seconds.
If we can all follow these rules, it may make for a healthier and less stressful voting experience.