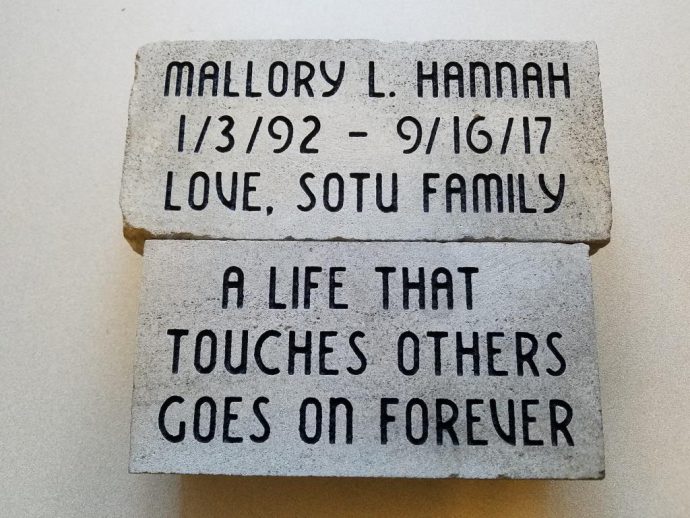 On Tera Brown's first night as a patient care technician on the Solid Organ Transplant Unit (SOTU) six years ago, she cared for a patient who liked things a certain way.
After caring for Mallory Hannah that night, Tera learned she really likes Mountain Dew, which isn't available at Nebraska Medicine - Nebraska Medical Center.
"I bought her a Mountain Dew a few days later and then we were friends," Tera remembers.
She learned Mallory had been through a lot in her life. She had been sick since she was a baby and had been in and out of the hospital since receiving a multi-organ transplant.
"Through all of it, her mother, Lisa, was by her side," says Tera. The family is from Alabama.
It was in September when another infection proved too difficult to fight. Mallory passed away on Sept. 16, 2017.
That day, Tera set up a GoFundMe account for the family and raised $333 in 10 days.
"I wanted to give the money to Lisa, but she would not accept it," Tera says.
That's when she learned of a wonderful tribute, that's been right under her nose. The staff of SOTU used part of the money raised to purchase a recognition pathway brick in the Healing Gardens at Nebraska Medicine - Nebraska Medical Center.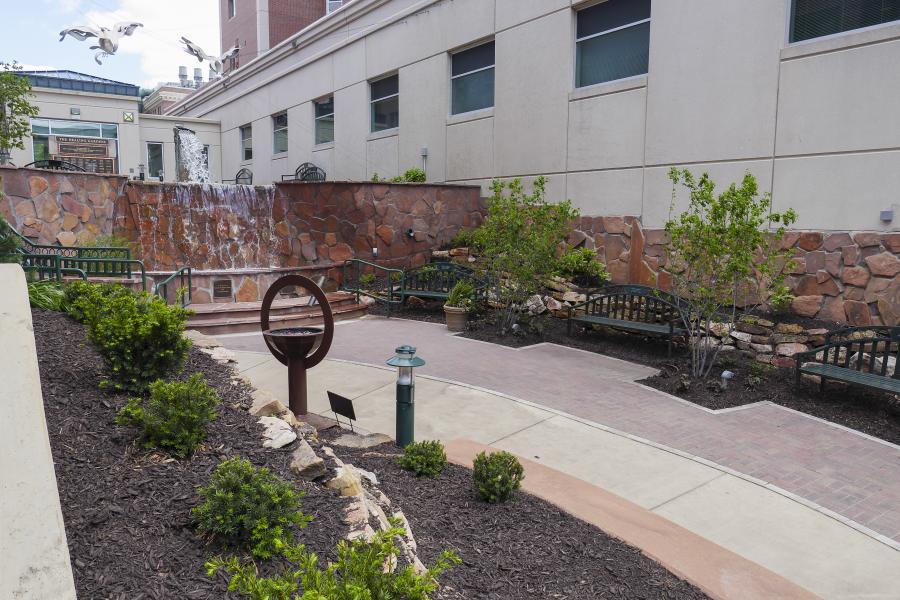 "These bricks are a wonderful way to honor the memory of someone special," says Sue Nuss, PhD, chief nursing officer and Nebraska Medicine Guild board member.
The Healing Gardens was designed to offer a peaceful place for patients, visitors and staff to reflect and relax. The Nebraska Medicine Guild facilitates the recognition brick program.
"I never knew this even existed," says Tera. "I ran it by Lisa and she was instantly in tears. She was all for it."
Tera says she's grateful for the simple way to honor Mallory's legacy and her journey as a patient.
"Considering how much time they spent at our hospital, this was the perfect way to give back," Tera says. "She went through so much. All the SOTU nurses and techs knew Mallory and were impacted by her death. She deserves it."
If you would like to learn more about honoring someone's memory with a recognition pathway brick, contact Stephanie Fryers at sfryers@nebraskamed.com.