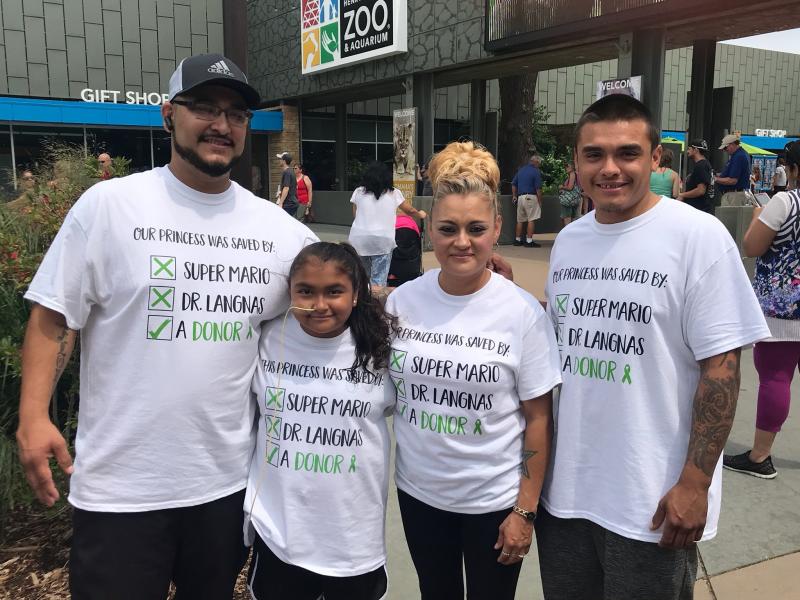 Traveling from all over the United States, teen transplant and intestinal rehab patients gathered at Nebraska Medicine - Nebraska Medical Center for the Teen Warrior Reunion. 
The event allows patients to share their experiences with other teens and to catch up with the surgeons, nurses and staff who saved their lives. The teens also learn about advancements in medicine and tips for maintaining their health. This year, 29 patients and their families, totaling 120 people, took part in festivities.
"The event this year was our best turnout for patients and families thus far," says April Romans, RN, BSN, pediatric transplant coordinator and lead organizer of the event. "Teens were able to socialize with a peer group that understands each other, whom they can lean on for support. Patients were interacting with each other and exchanging personal information by the end of the weekend."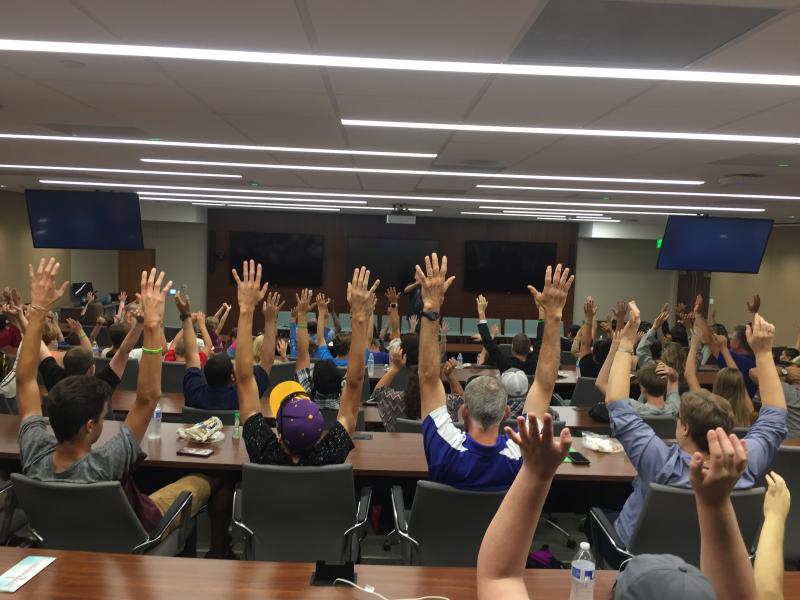 The Teen Warrior Reunion is a two-day event, which began on Friday, Aug. 3. Patients and their families were able to visit with a provider panel of surgeons, gastrointestinal physicians, nephrologists, dietitians, social workers, pharmacy, financial and Donate Life Services staff and clinic managers. They enjoyed food and drinks, a mobile gaming experience, tailgating games and a hypnotist show.
"The best part of providing this opportunity is seeing the families connect over shared experiences," adds Romans. "Seeing these kids outpatient and having a good time is very rewarding."
The following day, patients and their families were able to socialize at Omaha's Henry Doorly Zoo and Aquarium, with a lunch gathering that afternoon.
The Teen Warrior Reunion is a collaborative event made possible through the support of the medical team, staff and sponsors including the Nebraska Medicine Guild, Hy-Vee and Hiland Dairy.
Since 1970, Nebraska Medicine has been working to shape the field of transplantation and to provide hope and life for thousands of patients. Our national transplant programs provide comprehensive treatment for diseases that affect the liver, intestine, kidney, pancreas, heart and lung. The Intestinal Rehabilitation Program at Nebraska Medicine has been treating patients for more than 16 years by providing a successful alternative to transplant for selected patients suffering from intestinal failure.
To schedule an appointment with a provider, call 800.922.0000.