Being in a hospital or clinic and surrounded by unfamiliar people can be stressful for a child. The Child Life and Family Development program at Nebraska Medicine helps children and their families understand the health care environment through a family-centered approach. We provide developmentally appropriate ways to cope with the experience. 
How we can help your family 
We can provide support to your family by:  
Helping to prepare a child for a surgery or medical procedure 
Easing fears through medical play, which can help a child gain a sense of control over their medical experience 
Distracting and comforting a child during an invasive procedure 
Supporting parents and siblings by helping them process emotions and providing education about what lies ahead.  
Supporting children who have an adult loved one in the hospital 
Providing educational play opportunities and activities to promote continued growth and development 
Planning special activities like events, outings, birthday parties or visits from volunteers to reinforce normalcy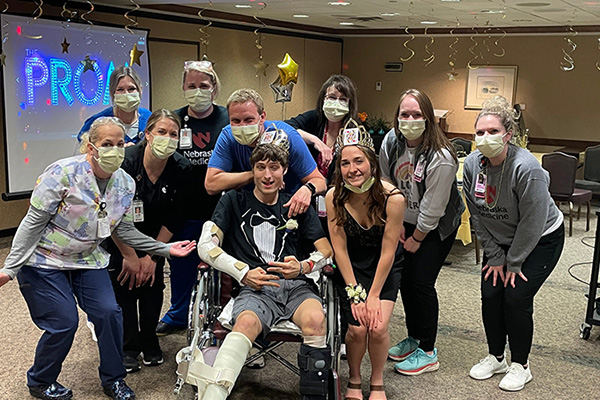 Who we are 
Our Child and Family Development Team consists of: 
Five child life specialists 
A music therapist 
An early development specialist 
A hospital teacher
We are all highly skilled in the developmental, education and psychosocial aspects of caring for children of all ages in a medical setting. Learn more about our team.