Dusk to Dawn (D2D) is a hospital-based violence prevention program. This 2 1/2 hour program begins in the trauma bay at Nebraska Medicine, where the youth relive the life of a young man, Roberto Gonzalez, from his birth at UNMC through the events that claimed his life at the young age of 20. A trauma surgeon from Nebraska Medicine guides participants through the drastic procedures done in an attempt to save Gonzalez's life. In the very trauma bay where Gonzalez died, participants will see firsthand the devastation caused by a single gunshot wound.  During the program, youth are shown realistic images of injuries caused by violence, and the instruments doctors use to save someone's life. Participants will reflect on their own lives, values and dreams, and how violence steals from life. Participants will also explore the power of emotions and poor choices. The program will teach youth to recognize risky situations and how to problem solve. Participants will also identify protective factors to create a plan to utilize their support systems. 
D2D began in 2017, after 3 years of development. The program grew out of a trauma surgeon's want to do more for victims of violent crime than simply treat their injuries. Dusk to Dawn prevents the spread of violence among Omaha youth by using an evidence-based approach of creating a "teachable moment" then using that opportunity to talk to the youth about their dreams and values, and the power of emotions. The program teaches the youth problem solving skills, how to identify risk and protective factors for safe behaviors and environments. 
---
About the Dusk To Dawn Team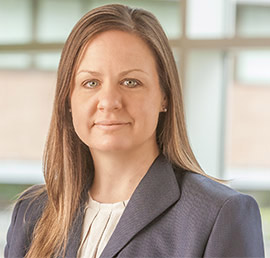 Dr. Evans is a trauma surgeon at Nebraska Medicine/University of Nebraska Medical Center and medical director of the Dusk to Dawn youth violence prevention program. She completed her medical school at the Chicago Medical School in Chicago, Illinois, general surgery residency at Baylor College of Medicine in Houston, Texas, and surgical critical care fellowship at UC Davis Medical Center in Sacramento, California. She joined UNMC as an assistant professor in the Department of Surgery in 2013. In 2014, Dr. Evans, along with hospital and community partners, created the Dusk to Dawn youth violence prevention program to serve Omaha at-risk youth. Dr. Evans' interests include trauma outcomes, violence prevention, medical education and compassionate health care. 
---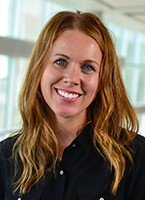 Dr. Burt is a licensed psychologist and an assistant professor in the Department of Psychology at the Munroe-Meyer Institute for Genetics and Rehabilitation, and assistant professor in Pediatrics at the University of Nebraska Medical Center. She received her PhD in school psychology from University of Nebraska-Lincoln, and completed her internship and post-doctoral training at the Munroe-Meyer Institute. Dr. Burt conducts her clinic in an integrated behavioral health clinic at Children's Physicians Dundee. Her current research interests are focused on understanding the role of behavioral health providers on supporting anticipatory guidance at well-child visits, developmental and behavioral health screening in primary care, and understanding how integrated behavioral health care improves child, adolescent, family outcomes. Dr. Burt also has an active interest in promoting parental knowledge of developmental milestones and positive parenting practices. She has received funding through the CDC's Learn the Signs Act Early campaign (LTSAE) to assist with the development of resources for the campaign and currently serves as the LTSAE Nebraska Act Early Ambassador. She also supervises post-doctoral associates, APA interns, PhD students, and masters level students in both clinical and research settings.
---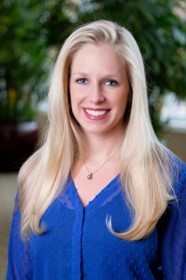 Ashley Emmel, MSN, MBA, RN
Ashley Emmel is the violence prevention coordinator at Nebraska Medicine and coordinator of the Dusk to Dawn program. Emmel completed her Bachelor's Degree in nursing at Creighton University in Omaha, Nebraska, then her Master's Degree of Science in nursing and Master's Degree in business administration from Nebraska Wesleyan University in Lincoln, Nebraska. After eight years as a bedside nurse in the Emergency Department and four years as the trauma outreach coordinator, she is now working strictly on violence prevention for Nebraska Medicine/UNMC to help battle violence in the Omaha community. 
---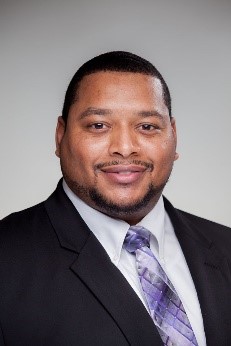 Stewart Giddings, Operations Direction at YouTurn
Stewart Giddings, a native of New York City, overcame the obstacles of the street and gang lifestyle as an adolescent. His "second chance at life" began with his decision to relocate to Omaha, Nebraska. As the YouTurn operations director, he holds a Bachelor's Degree in communications, and is currently pursuing his MBA. Giddings leads the classroom portion of Dusk 2 Dawn using his own personal experiences to relate to the participants. He is excited to share his passion for supporting youth in identifying alternatives to gangs and violence. As a husband and father of three, Giddings enjoys sports and volunteer coaching.
---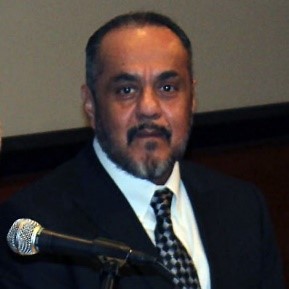 Alberto Gonzales, South Omaha Gang Specialist with the Omaha Police Department
A father of five children and a grandfather of six, Alberto Gonzales has an associate degree from Metro Tech Community College in the field of chemical dependency. His career started at the Latino Center of the Midlands, later transferring to the Boys Town National Hotline, and the Boys and Girls Club of Omaha in 2003. In 2014, he took a position with the Omaha Police Department as a gang prevention/intervention specialist. In his 35 years as a professional outreach specialist, he has been to the White House and on two national television shows, Ricky Lake Show and the Queen Latifah show.  Over the past 30 plus years, he has served as a counselor at local elementary, middle and high schools. Gonzales received the Martin Luther King Jr. President's Legacy Award, given by Creighton University in 2013, and was later honored by being placed on the Omaha South High School Wall of Fame. He states, "Until the good Lord decides to take me, I will always be a man that will speak for the less unfortunate in hopes that I can help them see that it is truly is greener on the other side."  
---

Captain Ken Kanger, head of the Special Operations Section of the Criminal Investigations Bureau with the Omaha Police Department
Born and raised in Omaha, Nebraska, Captain Ken Kanger attended Creighton Prep High School in Omaha, Nebraska, and later received his Bachelor's Degree in criminology from Northern Illinois University in DeKalb, Illinois. He began his career in law enforcement with the Douglas County Sheriff's Department in 1993, transferring to the Omaha Police Department in 1997, where he spent 10 years working in homicide. Prior to becoming captain of the Special Operations Section, Capt. Kanger worked 5 years in the Gang Unit. His passion lies in working with Omaha youth. He is an avid supporter of OPD's P.A.C.E. program, which engages youth in athletics. He enjoys running, and spending time with his wife and two sons.
---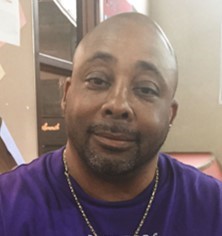 Terrance Mackey, North Omaha Gang Specialist with the Omaha Police Department
Also known as T-Mack or Coach T-Mack, Terrance Mackey is a gang specialist for North Omaha through the Omaha Police Department, and director of football and basketball league director for North Omaha Boys & Girls Club. He graduated from Bellevue University in Bellevue, Nebraska, with a Bachelor's Degree in criminal justice administration. He has been volunteering at North Omaha Boys & Girls Club since the early 1980s, grew up in the North Omaha Boys Club and is a product of North Omaha. He also worked 15 years at Douglas County Youth Center with at risk youth. He is a proud husband, father of three and grandfather of four. He is a lifelong member of Salem Baptist Church. He is always seeking an opportunity to utilize education, training skills, work experience to make a difference in the life of a youth.