The Sports Medicine Program at Nebraska Medicine is hosting a Friday Night Sports Injury Clinic for all types of sports-related injuries.
The clinic will be available from 9 to 11 p.m. every Friday night during the fall, at the Orthopaedics clinic at the Lauritzen Outpatient Center.
Receive a no cost injury evaluation for athletes with sports-related injuries which have developed in the last 48 hours.
A primary care sports medicine provider and/or orthopaedic surgeon will be on site to evaluate your injury.
All sports-related injuries welcome. No appointment necessary.
Typical sports-related injuries treated at the Friday Night Sports Injury Clinic:
Foot and ankle injuries
Knee injuries
Back and spine injuries
Concussions (sports-related only)
Shoulder injuries
Elbow, wrist and hand injuries
For emergent conditions, please go directly to the emergency department. Our on-site doctors reserve the right to identify and suggest transfer of any emergent cases to the emergency department.
Location: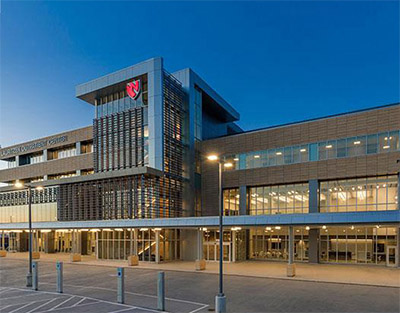 Orthopaedics at Lauritzen Outpatient Center
4014 Leavenworth St., Level one
Omaha, NE 68105
GET DIRECTIONS
Parking is available in front of the main entrance. Enter through the doors on your left. Check-in will be immediately on your left, at the front desk of the Orthopaedic clinic.
Diagnostic testing and medical equipment will be billed accordingly.
For more information, call 800.922.0000. Learn more about Nebraska Medicine's Sports Medicine Program.