The Nebraska Medicine Colon and Rectal Surgery program offers comprehensive services to patients with benign and malignant diseases of the colon, rectum and anus. Our board-certified surgeons utilize a multidisciplinary, enhanced recovery care model and are experienced in the most advanced and up-to-date surgical techniques.
Conditions We Treat
Anal cancer
Anorectal disease including fissures, fistulas and hemorrhoids
Inflammatory bowel disease (IBD) including Crohn's disease, ulcerative colitis and diverticulitis
Pelvic floor disorders including fecal incontinence, rectal prolapse and rectocele
Advanced Surgery Options
Complex laparoscopic and robotic surgery
Endoluminal surgery (TAMIS and TaTME)
Advanced anorectal surgical techniques
Sphincter preserving surgeries
Reoperative abdomiopelvic surgery
Accreditations and Awards
Highly Rated Care
U.S. News & World Report rated the Nebraska Medical Center as a high performing in Colon Cancer Surgery in 2017 - 2020, as well as high performing in 2017 and 2019-2020 in Gasteroenterology & GI Surgery.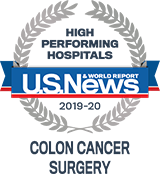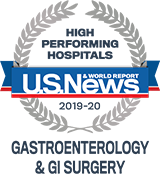 Related Links: