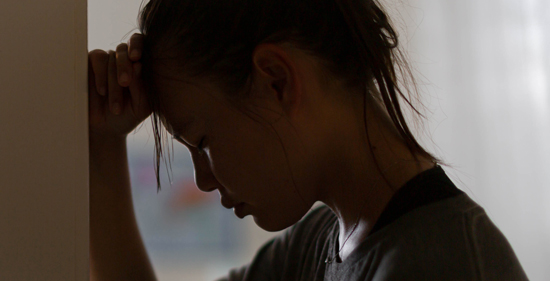 Women of childbearing age have the highest rates of depression and anxiety, especially during pregnancy or postpartum.
"Pregnancy and the postpartum period put moms through extreme change," says psychiatric nurse practitioner Leigh Cook, APRN-NP. And after you give birth, your life looks different. Sleep loss from late-night feedings, hormone fluctuations, body changes from childbirth and more can significantly affect a new mom's mental health.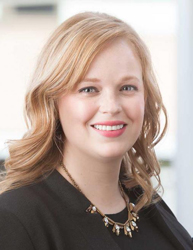 All of these changes make new moms susceptible to anxiety, depression and other mental health symptoms. While some moms eventually find a new normal, others struggle.
A common condition called baby blues affects most new moms. Baby blues can last a few days after delivery and up to two weeks.
Baby blues symptoms:
Mood swings
Crying spells
Anxiety
Difficulty sleeping
But a more severe condition called postpartum depression can affect new moms, too. Postpartum depression is a real struggle for about 15% of women after childbirth.
Postpartum depression symptoms:
Not feeling as happy or lighthearted as usual
Not looking forward to things or enjoying things as much as usual
Blaming yourself when things go wrong
Feeling anxious or worried for no good reason
Feeling scared or panicky for no good reason
Feeling so unhappy or anxious that you have difficulty sleeping
Feeling sad or miserable
Crying more than usual
Having thoughts that people would be better off without you or thoughts of harming yourself
Postpartum anxiety symptoms:
Feeling anxious or worried for no good reason
Feeling scared or panicky for no good reason
Feeling so unhappy or anxious that you have difficulty sleeping
Irritability
Feelings of doom
Some symptoms of postpartum depression overlap with postpartum anxiety. A trained health care provider can accurately diagnose if you're struggling with one or both of these conditions.
See a reproductive psychiatrist
The Nebraska Medicine reproductive psychiatry team supports new moms through all of these big changes.
"If a busy mom with eight million other things on her schedule takes the time to make an appointment and go to a psychiatry appointment – we know she's looking for help," says Cook.
The team emphasizes putting patients' needs and wants first.
"Unfortunately, in reproductive psychiatry, there aren't really clear guidelines for exactly what to do if a patient has a certain problem," explains Cook. "So it's essential for me to listen to their needs and explain what options are available. It's really important to us that they're an active participant in their own care."
Get support from other moms
Some moms frequently feel judged by others, especially on social media. It can feel like some people expect moms to be in a constant state of bliss and awe over their new baby.
"Along with caring for a new baby and establishing new routines, there's also all the pressures of social media," says Cook. "There's this perception that you have to be a mother in a way that looks good to everyone else. It's hard to speak up when you don't feel like you're meeting those expectations."
The Lean In Pregnancy and Postpartum Support Group is for new moms struggling with depression. The support group is a judgment-free zone.
Your feelings are valid. There's no shame in not having motherhood (or life) all figured out – nobody does. If you're struggling with postpartum depression or anxiety, we can help.
Get help for postpartum depression and anxiety
Call 800.922.0000 to make an appointment with a reproductive psychiatrist. No referral needed.