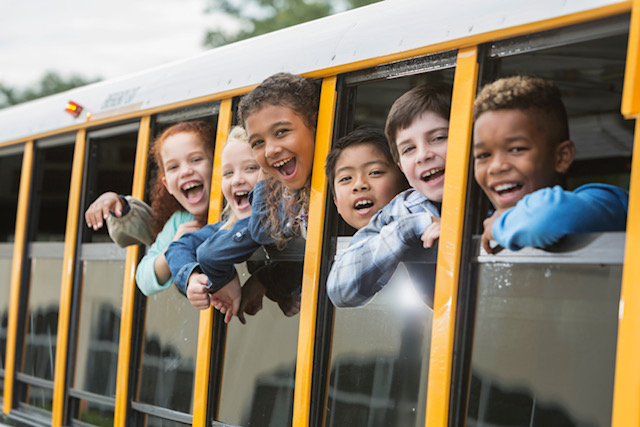 The average child has five to seven infections a year. As a parent, that often means not only missed school days, but missed work days, doctors visits and lots of tissues and cold medicine. You can help reduce your child's sick days by following these tips to help them avoid germs and keep their immune systems strong.
1. Get adequate sleep. Help your child establish a consistent bedtime routine. Children in kindergarten through grade 6, should get between nine to 11 hours of sleep a night. Quality of sleep is directly associated with your child's behavior, eating habits and ability to fight off infections. Lack of sleep increases cravings for junk food and often results in mood swings, temper tantrums and greater risk for infections.
2. Exercise daily. Getting at least 60 minutes of exercise a day will help your child sleep better and is associated with fewer infections, better health outcomes, improved behavior and ability to manage stress as well as better performance at school.
Schedule your child's annual physical today. 
To schedule an appointment at one of our many convenient primary care locations, please call 800.922.0000, or visit us at
Nebraskamed.com/Primary-care
.
3. Reduce screen time. Any screen time not associated with homework should be limited to less than two hours a day. This includes phones, television, tablets, video games and computers. The type of light emitted from these screens can reduce melatonin levels, making it more difficult to fall asleep and can disrupt the body's circadian rhythm.
4. Practice healthy eating habits. Healthy eating begins with a good breakfast – the most important meal of the day. A healthy breakfast that includes protein, dairy and/or whole grains is directly correlated to positive behaviors throughout the day and improves your child's ability to focus and concentrate. Follow breakfast with a nutritious lunch that includes lean meats, whole grains, fruits and vegetables that you know your child will eat. Have a healthy snack planned after school so your child will be less likely to reach for junk food. Top off the day with a family dinner. Mealtimes spent with family promotes better health and well-being.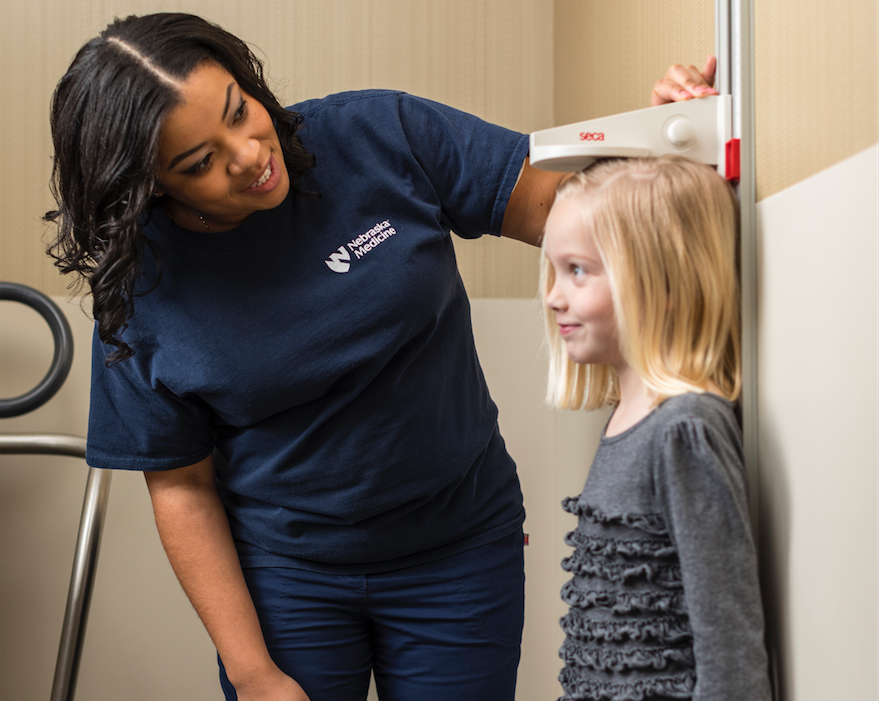 5. Stay up-to-date on the flu shot and other immunizations. Get the flu shot for you and your family in early fall. Getting the flu vaccine and other childhood immunizations, is one of the best things you can do to protect your child against the spread of infectious diseases.
6. Wash hands frequently to reduce spread of germs. Teach your child to sing the happy birthday song twice (about 20 seconds) while washing his or her hands. Make sure your child has a hand sanitizer to use when hand washing is not possible. Teach your child to keep hands away from their face and to cough or sneeze into their arm or shoulder.
7. Get regular hearing and vision checks. Make sure vision and hearing checks are part of your child's annual routine wellness visits. Vision and hearing impairments can lead to behavioral issues and impact learning and development.
8.  Help your child deal with stress and anxiety. School, sports and social media can all be a source of stress and anxiety for your child. Monitor your child's social media use closely and keep an open line of communication so you can identify bullying or other sources of stress or anxiety at school, and help your child deal with these types of issues.
9. Promote proper backpack safety. Heavy backpacks can cause neck, shoulder and back pain. Furnish your child with a good backpack that has two straps and good padding. The total backpack should not weigh more than 10 percent of your child's weight.
10.  Keep your child hydrated. Staying hydrated has numerous benefits. It can help prevent fatigue, improve mood, aid in digestion and weight maintenance, and improve brain function. Promote healthy drink choices like water and milk. Sugar-sweetened beverages should be eliminated from your child's diet as much as possible! Beverages such as sodas, sports drinks, energy drinks, juices and coffees are often packed with sugar, caffeine and other unwanted stimulants and ingredients and can lead to weight gain and other issues. For instance, too much caffeine can increase your child's heart rate, blood pressure, interrupt sleep and cause nervousness and irritability. While it may temporarily provide spikes in energy, this will be followed by energy crashes and can reinforce bad lifestyle habits.