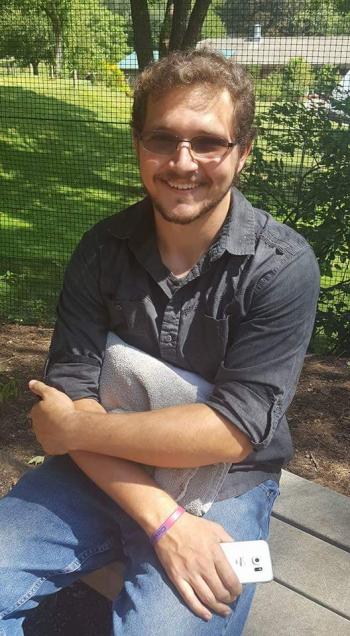 As we head into the warm, sunny days of summer, skin protection should be a priority for everyone, no matter what your age. While no one likes to think about skin cancer, especially our youth, the truth is, the incidence of skin cancer has been increasing and it's developing at earlier ages.
Daniel Osburn is one of those unfortunate victims. At 17 years old, Daniel thought he was invincible. Until a small mole on the back of his neck tested positive for melanoma skin cancer. 
"I felt like the world was ending," he recalls. "It was the scariest time of my entire life."  
"When I first saw the mole on the back of his neck, I remember thinking it was weird looking but didn't think much of it," says Rachel Osburn, Daniel's mother. "I wasn't thinking of skin cancer. He was only 17 years old. Daniel is our home body. He spends more time indoors than any of our kids. But when I noticed it again two months later, it had gotten bigger and was more irregular and discolored. I knew we needed to get it checked out."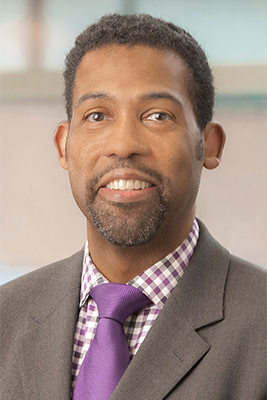 "Daniel did not fit the bill for a typical skin cancer patient at such a young age with a mother who regularly used good sun protection with her children," says surgical oncologist Jason Foster, MD, who surgically removed the cancer after several biopsies confirmed Daniel had melanoma. "We're not sure if this is the case with Daniel, but while it is quite rare, some children are born with or can develop higher-risk skin lesions that can transform into skin cancer." 
While no one is exempt from the risk of skin cancer, those with the following should be extra cautious: those who have fair complexion, red or blonde hair, freckles or a tendency to burn easily, a family history of skin cancer and a personal history of three or more blistering sunburns as a child or teenager. It's also important to remember that the effects of sun exposure are accumulative, which means the risk of developing skin cancer increases with age, notes Dr. Foster. The more time you spend in the sun, especially as a youth, adolescent and young adult, the higher your risk.
"We have been also seeing an increasing incidence of melanoma among teens and young adults," says Dr. Foster. "We think this may be due in part, to the increase in tanning bed use, which is not safe and has been shown to significantly increase your risk of melanoma."
Melanoma typically starts as a mole. Whether it's a mole you've had since childhood or an age spot that recently appeared, it's important, especially for older adults, to keep an eye on skin spots and growths and to have regular skin checks performed by a dermatologist.
We Have the Cancer Specialist You Need!
To schedule an appointment with one of our cancer specialists, please call us at 402.559.5600. Learn more about skin cancer at
nebraskamed.com/cancer/skin
. 
The good news for Daniel, is that his cancer was caught early. "When caught at an early stage and treated with proper surgical resection, it is highly curable," says Dr. Foster.
"Dr. Foster was great," says Daniel. "He was to the point, but it still felt like he really cared about you as a person."
Daniel and his family have now become strong advocates for skin cancer protection. "I tell anyone who will listen to avoid the sun, wear sunscreen and do skin checks. This really caught us off guard. What we've learned through all of this is that while it may seem improbable, it is not impossible."
The ABCDEs of Melanoma
Melanoma typically starts as a mole. The highest incidence of melanoma occurs on the back of the legs in women and on the trunk and back for men. However, melanoma can occur on any area of the body, even those that have not been exposed to the sun. See a doctor if you experience any of these ABCDE's of a mole:  
•    Asymmetry
•    Border irregularity
•    Color variation
•    Diameter (anything larger than a pencil eraser)
•    Evolution, meaning a mole that is changing or any moles that is itchy or bleeds 
 
Watch this video to learn important tips on how to prevent skin cancer for you and your family this summer.