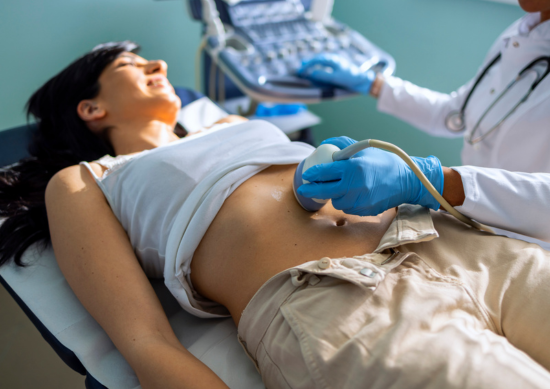 A recent study showed rates of pancreatic cancer in women under age 55 rose 2.4% between 2001 and 2018. In May, E-News correspondent Maria Menounos, 44, revealed she was diagnosed with a rare form of pancreatic cancer earlier in the year, a high-profile case that seems to reflect the study's disturbing trend.
But why might younger women be more vulnerable to pancreatic cancer? Gastrointestinal oncologist Mridula Krishnan, MBBS, says more research is needed.
"Truthfully, I don't think we have a great answer to that question yet," Dr. Krishnan says. "Pancreatic cancer is not an easy cancer to study and, especially when it comes to gender-related studies, it's very tough to find answers."
Dr. Krishnan's thoughts echo those of the authors of the study, who noted, "There is limited data about contributing factors to this trend." While the underlying reasons for the increase are unclear, Dr. Krishnan notes that the increase itself is minimal.
Knowing your risk
Regardless of age and gender, there are ways to know your risk and steps to take to lower the odds of developing pancreatic cancer. The following factors increase your risk:
"Leading an overall healthy lifestyle is important," Dr. Krishnan says. "If you can avoid cardiovascular risks, you also lower your risk for pancreatic cancer. If you have a family history of pancreatic cancer, talk to your provider about whether you need genetic counseling."
Pancreatic cancer symptoms and types
Menounos had previously been diagnosed with Type 1 diabetes, which increases the risk for pancreatic cancer. She says she began experiencing severe stomach pain, which caused her to undergo screening, leading to the diagnosis of a stage 2 neuroendocrine pancreatic tumor.
After surgery to remove the tumor, Menounos is cancer-free, and her prognosis is good. Her experience is rare among those diagnosed with pancreatic cancer.
"In general, neuroendocrine tumors less aggressive than the typical variant of pancreatic cancer that we worry about, and survival is much better," Dr. Krishnan says, noting that only about 2% of pancreatic cancers fall under this category.
More typical is pancreatic adenocarcinoma, which is often not diagnosed until its late stages. Dr. Krishnan explains, "You don't typically have symptoms when you have a lesion in the pancreas until it is in the advanced stages."
Symptoms of pancreatic cancer include:
Abdominal or back pain
Unexpected weight loss
Jaundice (yellowing of the skin)
Dark urine and light-colored stools
Fatigue
It is important to note that many of these symptoms can be caused by other conditions, and pancreatic cancer is considered rare. Even so, it is the third-leading cause of cancer-related death in the U.S. because it is frequently diagnosed in later stages.
A comprehensive approach
Nebraska Medicine is nationally recognized as a Center of Excellence by the National Pancreas Foundation for outstanding clinical care and scientific innovation — the only pancreatic cancer center within a 350-mile radius to have earned this combined designation.
To schedule an appointment with a Nebraska Medicine pancreatic cancer specialist, call 844.CUR.PANC.