Editor's note: As of May 19, 2022, the CDC recommends children ages 5 through 11 years receive a booster shot 5 months after their initial Pfizer vaccine.
COVID-19 is now a vaccine-preventable disease for young children ages 5 through 11. Children can get two doses of the Pfizer COVID-19 vaccine created just for them.
Pediatric infectious diseases expert Kari Simonsen, MD, is excited about this milestone. "As a pediatrician and a parent, kids getting sick with COVID-19 is a big concern. COVID's impact on entire families has been hugely disruptive," she says. "Kids need to be in school and able to do their usual activities. The vaccine makes it safer to do the things kids want to do, without worrying as much about exposure or illness."
It's normal to be nervous. It's normal to have questions. If you have any concerns about COVID-19 vaccines for kids, ask your question anonymously here. You can also talk to your personal physician about what's best for you and your kids.
Why did the vaccine take so long to be authorized?
The Food and Drug Administration (FDA) and the Centers for Disease Control and Prevention (CDC) did not rush to authorize a vaccine for children. They took the necessary time to gather data to ensure that this vaccine is safe for children. The trials tested three different doses for children and found that a lower dose was best for this age group.
"The FDA asked Pfizer to increase the size of their study to get more data before they reviewed it, which Pfizer did," explains Dr. Simonsen. "So the data the FDA reviewed was more extensive than the originally intended study design. That really speaks to the impact that the FDA has in ensuring trials check safety and look for rare side effects."
Why is a vaccine for children necessary? Are kids even at risk?
Over 8,300 kids have been hospitalized for COVID-19. A CDC study found that 31% of COVID-19 hospitalized kids did not have an underlying condition.
Kids today are required to get vaccines for several preventable diseases like rotavirus, rubella and hepatitis. COVID-19 is currently a more dangerous threat to children than any of these diseases that we regularly vaccinate kids for. Sadly, 94 kids ages 5 to 11 have died from COVID-19 since the pandemic began.
Average deaths per year:
COVID-19: 66
Hepatitis A: 3
Meningococcal: 8
Rotavirus: 20
Rubella: 17
Varicella: 16
Even mild COVID-19 can cause multisystem inflammatory syndrome in children (MIS-C), which may affect more than one area of the body. So far, more than 5,200 children and teens developed MIS-C.
COVID-19 is clearly not safe for children. While many children have no or manageable symptoms, others are not so fortunate. 
Can children spread COVID-19?
Yes. According to the CDC, "Children and adolescents can spread SARS-CoV-2 to others when they do not have symptoms or have mild, nonspecific symptoms and thus might not know that they are infected and infectious."
Does the vaccine prevent COVID-19?
In clinical trials, the Pfizer vaccine was 90.7% effective in preventing COVID-19 in children 5 through 11. Because of this, breakthrough cases in fully vaccinated children will happen – just not as frequently. And most importantly, getting vaccinated will reduce a child's likelihood of hospitalization or death, just like for adults.
The trial also looked at vaccine effectiveness against the delta variant specifically in 34 participants. The vaccine worked great.
We do not know yet whether the pediatric vaccine prevents transmission of COVID-19, since the trial did not test for this. We do know, however, that adult vaccines reduce transmission of COVID-19.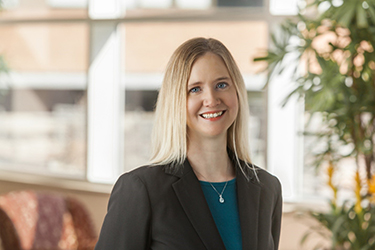 Is the Pfizer vaccine for ages 5 through 11 the same formula as for ages 12+?
It's a different dosage with a different buffer. It'll come in a syringe with an orange cap, rather than the purple cap intended for ages 12 and up.
The clinical trials tested different doses for kids 5 through 11. "The studies indicated that a smaller dose was effective for younger kids," says Dr. Simonsen. "They found that kids' immune systems responded powerfully to a smaller stimulus."
The authorized dose for children (10 mcg) is a third of the dose fully approved for adults (30 mcg). Unlike some medications, vaccine dosages are based on age and not on size or weight. For example, the hepatitis B vaccine is half the dosage for kids, compared to adults.
The buffer is also different in the vaccine for younger kids. A buffer is a watery solution that keeps a vaccine "fresh" and ready for use. Pfizer changed the buffer for the pediatric formulation to make it easier to distribute in small clinics, where parents are used to getting vaccines. The pediatric formulation can last up to 10 weeks in a standard refrigerator, rather than the previous 1 month. The adult formulation for the Pfizer vaccine has not changed.
What exactly is in the Pfizer vaccine for kids?
The vaccine includes the following ingredients: 
mRNA coding for a form of the spike protein of SARS-CoV-2
(4-hydroxybutyl)azanediyl)bis(hexane-6,1-diyl)bis(2-hexyldecanoate) (lipid)
2 [(polyethylene glycol)-2000]-N,N-ditetradecylacetamide (lipid)
1,2-Distearoyl-sn-glycero-3-phosphocholine (lipid)
cholesterol (lipid)
tromethamine
tromethamine hydrochloride
sucrose (sugar)
sodium chloride (table salt)
The mRNA is so your body can make a piece of the spike protein. The mRNA is then broken down into small harmless pieces. Lipids are the fat bubbles that transport the mRNA.
The vaccine does not include luciferin, luciferase, fetal cells, blood products, COVID-19 virus cells, mercury, egg, latex stoppers, pork products or preservatives.
What side effects are expected?
The most common side effects for younger kids are fatigue, headache and muscle pain. Interestingly, children experienced fever and chills less frequently compared to older kids and adults. Most side effects were mild or moderate and lasted one to two days.
"If needed, you can treat these side effects with Tylenol or Motrin," says Dr. Simonsen. "But you don't have to. The side effects will go away on their own."
These side effects are normal and expected immune reactions – they are your own body's response to the vaccine.
Avoid "pre-treating" or treating side effects before your child's appointment. "Try to wait until after the shot," says Dr. Simonsen. 
What if the trials weren't big enough to catch rare side effects?
The trials were thorough. But some adverse effects are indeed so rare that seeing them in the clinical trials was unlikely.
The trials reported three severe adverse events in vaccinated participants: one child experienced arthritis infective, one child had a fracture and one child ingested a penny. All of these outcomes were not caused by the vaccine.
Watch infectious diseases expert James Lawler, MD, MPH, explain the pediatric trial data in this video.
What about myocarditis?
The CDC has an ongoing investigation into myocarditis-related deaths. Myocarditis, or heart inflammation, frequently follows COVID-19 infection.
There have been 86 million COVID-19 vaccine doses given to people younger than 30. Of those people, there have been nine reports of vaccine-induced myocarditis deaths. (Find out why VAERS reports can be made up.) 
While three of these cases remain under investigation, six cases have been fully investigated. Three deaths were confirmed classic myocarditis – meaning they were caused by an infection of a bacteria or virus – but they were not caused by the vaccine. No myocarditis deaths have been linked to any of the COVID-19 vaccines in the U.S. so far. See the myocarditis data here.
The FDA and the CDC will continue to monitor vaccine safety in all vaccine recipients. 
The observed risk of vaccine-related myocarditis is higher in younger males (40 and younger). Take note of how your child feels in the days after vaccination, especially after the second dose. If they experience chest pain, shortness of breath or palpitations, they need to see someone about such symptoms. If they have chest pain, call 911 or go to the emergency room.
What long-term effects can the vaccine cause?
Doctors and health experts are not concerned about the long-term side effects of the COVID-19 vaccines. And for good reason: In the history of vaccines, none have caused reactions in the long term. The vaccine components do not last long in the body. 
"There's no real biologic reason why we'd anticipate long-term effects of the vaccine," says Dr. Simonsen. "We do know, though, that there can be long-term effects after infection, including prolonged recovery or MIS-C. The prolonged effects of COVID-19 infection are real and more concerning to us as pediatricians than the possibility of a late effect from the vaccine."
Can the vaccine affect fertility?
No, the vaccine doesn't affect fertility in adults or children. "Unfounded claims linking COVID-19 vaccines to infertility have been scientifically disproven. There is no evidence that the vaccine can lead to loss of fertility," says the American Academy of Pediatrics. "Similarly, there is no evidence that the COVID-19 vaccine affects puberty."
My child had COVID-19. Do they need to be vaccinated?
Yes. The CDC estimates that 38% of children ages 5 to 11 potentially have antibodies against COVID-19. However, antibody tests can't determine yet whether a person is protected from reinfection or not. Also, natural immunity can be spotty – some people get a great antibody response from infection. Others don't.
Researchers are working on identifying a "correlate of immunity" – a theoretical threshold of antibodies and other disease fighters that indicate protection. Until that question is answered, and antibody tests can reliably indicate who's immune and who's not, vaccination is recommended for everyone.
Will the vaccine give my child COVID-19? 
No. The vaccine does not contain SARS-CoV-2 and cannot give your child COVID-19.
Where can children get vaccinated?
Dr. Simonsen encourages parents to reach out to their trusted physicians if they have questions. "Just like with other health decisions, parents can go to their trusted doctor to hear about vaccines and learn about pros and cons for their own families," she says.
The following Nebraska Medicine health centers will have appointments available shortly:
You will need to fill out a minor consent form for your child. These will be available at the clinic.