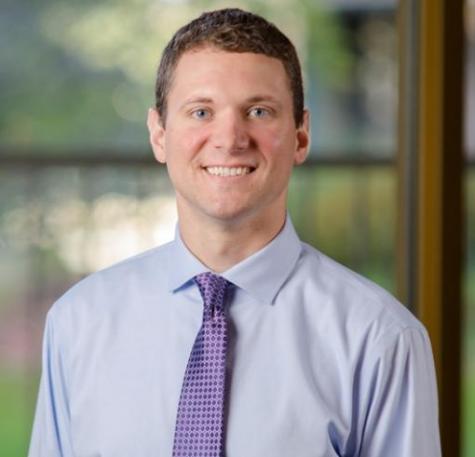 Cold and flu season is here. While even the best practices cannot always prevent the common cold or flu, they can help reduce your risk.
Living a healthy lifestyle is the key to preventing illness. The healthier your body, the easier it is for your body to fight off germs. Chad Moes, MD, family practitioner at Village Pointe Health Center, provides these tips to help you stay healthy this fall and winter.
Get a flu shot. Getting a flu shot is the most important thing you can do to prevent the flu. Even if the vaccine is not a perfect match to the flu strains circulating, it still offers partial protection and reduces the risk of flu-related complications and death. Once you get the flu shot, it takes about two weeks before it is fully effective.
Need care fast? Visit our Immediate Care Clinics. When you or a family member is sick or injured and cannot wait for a scheduled office visit, seek care sooner at one of our four Immediate Care Clinics. No appointment needed and you will be billed the same as an office visit. Hours are from 6 to 10 p.m. on weekdays, 10 a.m. to 8 p.m. on weekends, and from 11 a.m. to 4 p.m. on holidays.
Chalco
8343 S. 168th Ave.
Family Medicine at Bellevue
2510 Bellevue Medical Center Drive, Suite 200
Eagle Run
3685 N. 129th St.
Midtown
139 S. 40th St.
Wash your hands frequently. Your best protection is to wash your hands, especially after shaking hands, or after doing things like going shopping or working out at the gym. Some hearty cold viruses can survive for hours to several days on hands, tables, doorknobs and other surfaces. Keep hand sanitizers handy when soap and water is not available.
Avoid spreading germs or being the recipient of germs. Avoid touching your eyes and nose with your unwashed hands to prevent viruses from invading your body. Cough or sneeze into your shoulder rather than your hands. Throw away tissues immediately after sneezing or blowing your nose. Stay home 24 hours after a fever is gone.
Eat a healthy diet. Include foods that contain phytochemicals to give you the greatest immunity boost. This includes fruits and vegetables that are dark green, red and yellow.
Get adequate sleep. Sleep deprivation can suppress your immune system. Shoot for seven to eight hours of sleep each night.
Exercise regularly. Regular exercise can strengthen the body's immune system by temporarily increasing immune cells that fight infection.
Reduce stress. Chronic stress may lower your immune system making you more susceptible to illness or making it more difficult to recover. Relaxation, on the other hand, increases your production of interleukins, which help you fight off cold and flu viruses.
Don't smoke. Smoking zaps the immune system. Heavy smokers tend to get more severe colds and more frequently.
Cut alcohol consumption. Heavy alcohol use suppresses the immune system.