| Beginner level ($) | Intermediate level ($$) | Expert level ($$$) |
| --- | --- | --- |
| Gentle cleanser each day | Retinol at night | Peptide serums |
| SPF 30+ sunscreen every day | Antioxidant in the morning | Growth factors |
| Moisturizer every day |   |   |
There are about a million skin care products out there, with many of them claiming to have anti-aging properties. But which ones actually work? If you're not sure where to start, you're not alone. Let dermatologist Ronald Sulewski, MD, explain which topicals are worth trying.
"Your face has different needs as your skin ages," says Dr. Sulewski. "Also, no one product can treat all types of skin aging." A dermatologist can help by selecting the products that will best address your concerns.
Dr. Sulewski says these are the big four anti-aging topicals: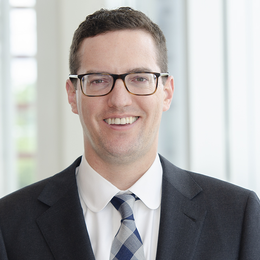 Antioxidants, like vitamin C serum
Retinols, a form of vitamin A
Peptide serums
Growth factors
Antioxidants, like vitamin C serum
"Vitamin C serums are the most common active ingredient in antioxidants and topical antioxidants. We recommend these all the time for anti-aging," says Dr. Sulewski. 
You can use vitamin C serum all over your face. It can help brighten the skin and even out tone.
"What those antioxidants do is they help soak up oxidative factors," explains Dr. Sulewski. Oxidative factors can damage the skin. Antioxidants act against them: anti (meaning, against) oxidants. "Those oxidative factors can show up when you're getting too much sun exposure or UV damage. Also, there's some internal oxidative factors that these vitamin C serums sweep up."
Retinol serum, a form of vitamin A
The most common nighttime treatment, retinols have potent anti-aging properties. Retinols reduce fine lines, improve skin tone and even out pigmentation. Retinols are vitamin A derivatives which can increase skin turnover, giving your skin a youthful appearance.
"Traditionally, this is the most important anti-aging topical that you can use," says Dr. Sulewski. "You can apply a retinol every night for the best results."
You can choose an over-the-counter retinol or a prescription-strength retinoid. 
If you have skin allergies or dryness, avoid retinols as they can irritate your skin. Irritation can be especially triggering to people with skin of color, sometimes causing hyperpigmentation. See a dermatologist to select the best treatment for your unique skin type.
Peptide serums
"Peptide serums often result in firmer, younger-looking skin," says Dr. Sulewski. "I wouldn't recommend peptide serum for just anyone, though. Practically speaking, most peptide-containing topicals are a little pricier."
It's a good idea to nail down a solid skincare routine before moving on to peptide serums. Often mastering the basics will get you the results you want without the hefty price tag. "Good skin care habits include using a regular retinol at night plus an antioxidant in the morning, along with sunscreen and gentle cleanser every day," says Dr. Sulewski.
Growth factors
"Growth factors stimulate collagen with external application. So they can also stimulate cell turnover, to help your skin look more refreshed," explains Dr. Sulewski. "I would recommend using growth factors after you've already established a daily routine of cleanser, sunscreen, retinols and antioxidants."
You can find out which skin care products would work best for you in a cosmetic consultation. "We tailor every recommendation to a patient's specific needs," says Dr. Sulewski. You can also find out about services offered by a board-certified dermatologist:
Chemical peels
Injectables
Fillers
Lasers
Get recommendations tailored to your skin type
Schedule a cosmetic consultation with a board-certified dermatologist at 800.922.0000.