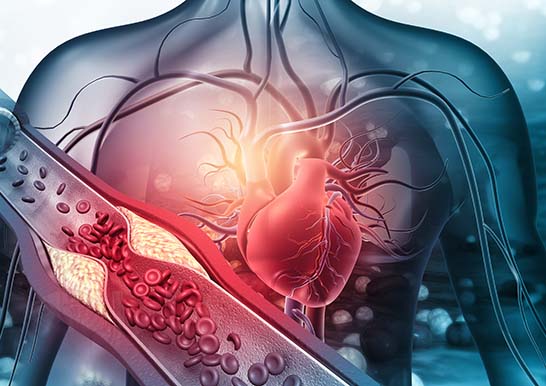 Question:
Are blood clots and/or heart problems potential side effects of the COVID-19 vaccines?
Answer from infectious diseases expert James Lawler, MD:
Multiple studies and data from vaccine safety monitoring systems show the COVID-19 vaccines are as safe as other routine vaccines.
As with any vaccine, rare adverse events have been reported after COVID-19 vaccination. For example, some people who received the Johnson & Johnson and AstraZeneca vaccines reported blood clots. The condition is known as thrombosis with thrombocytopenia syndrome or TTS. Out of more than 18 million people who got J&J vaccines in the U.S., 60 cases of TTS were reported, and nine people died. Most people who developed these problems were female, ages 18 to 49. For women, the risk of blood clots after the J&J vaccine is estimated to be 5.8 per million. For men, the risk of blood clots after J&J is 2.2 per million.
It is important to put this risk in context. The overall risk of an unvaccinated person dying from a COVID-19 infection is much higher than the risk of clots from the Johnson & Johnson or AstraZeneca vaccines.
To date, the U.S. has recorded roughly 48,000,000 COVID cases and almost 68,000 deaths in persons 18 to 49 years old. Even if we assume actual infection numbers are much higher, the risk of dying from a COVID-19 infection is hundreds of times more than the risk of blood clots from these vaccines. Studies also show that the incidence of blood clots in people with COVID-19 infection is much higher than in the general population and much higher than the incidence with vaccines.
No evidence indicates that the Pfizer-BioNTech and Moderna mRNA COVID-19 vaccines are associated with the same risk of blood clots. However, data from multiple studies show a slight risk for myocarditis and pericarditis following the mRNA COVID-19 vaccines. These cases occurred most frequently in males, ages 16 years and older, within seven days of receiving the second dose of an mRNA COVID-19 vaccine.
Myocarditis is inflammation of the heart muscle. Pericarditis is inflammation of the lining outside the heart. Most cases are mild, with symptoms resolving within a few days. However, severe cases can lead to abnormal heart rhythm, stroke, heart attack or death. As with blood clots, the incidence of severe myocarditis and pericarditis is MUCH higher in persons who are infected with COVID-19.
The COVID-19 virus can damage multiple organs, including:
• Brain
• Heart
• Lungs
This can lead to severe neurological, heart and other long-term health complications. Therefore, the benefits far outweigh the risks of receiving the COVID-19 vaccines. In fact, data consistently show that mortality rates are much lower in vaccinated and boosted individuals compared to those who have never been vaccinated or boosted.
As of the latest available data in the U.S. (October 2022), unvaccinated persons were 29 times more likely to die from COVID-19 than those who were vaccinated with an updated booster.
If you haven't already, talk to your doctor about which COVID-19 vaccine is right for you. We offer COVID-19 vaccines at three of our pharmacies.