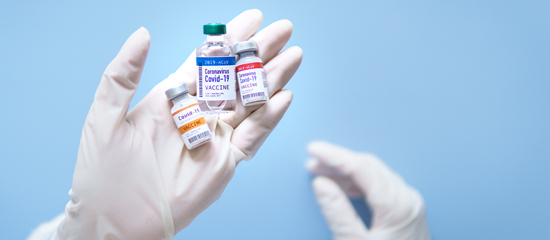 Question:
Can I get a different vaccine booster dose than what I originally received?
Answer from infectious diseases expert Richard Starlin, MD:
Yes, you can choose which vaccine type you receive as a booster dose. Some people prefer the vaccine type they originally received. Others may prefer to get a different type for their booster. The Centers for Disease Control and Prevention recommendations allow for this type of mix and match approach for booster shots. Any of the three options – Pfizer, Moderna or Johnson & Johnson – will increase your protection against COVID-19.
See who can get a booster dose at this time. 
If you received a Johnson & Johnson vaccine at least two months ago, you're strongly recommended to get a booster dose. According to preliminary evidence, the two mRNA vaccines (Pifzer and Moderna) seemed to do a better job of boosting than the J&J shot, triggering stronger antibody responses. All boosters worked well in neutralizing delta and beta variants. No new safety concerns have emerged so far, and reactogenicity and adverse events have been similar across boosters. It's up to you and your doctor which option you feel most comfortable with.