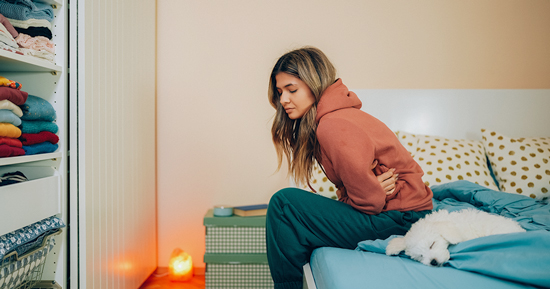 Since it's been estimated that over 80% of Americans have been infected with COVID-19 at least once, concern about reinfection is valid. Indeed, a person can get COVID-19 once, twice, three times or more.
Does looking at the impact of reinfection matter, especially if you've been vaccinated? Absolutely. Repeat COVID-19 infections are suspected of having negative implications, including further health complications, the possibility of long COVID and potentially worse outcomes.
A study published in November 2022
A new study analyzed medical records from the Department of Veterans Affairs of nearly 41,000 people who suffered COVID-19 reinfection. The study also included a medical record review of 5.8 million patients, including one-time infections of 443,588 patients and 40,947 patients that had been infected two or more times.
Compared with those infected once, patients who were reinfected showed that they were more prone to complications in various organ systems and more likely to be diagnosed with long COVID than those infected only once. These findings were consistent regardless of vaccination status.
For those who had COVID-19 two times or more, the data appeared to show a:
Two times increased risk of death 
Three times increased risk of hospitalization 
Two times increased risk of long COVID and chronic fatigue 
Three times increased risk of heart issues and blood clotting disorders 
"This is one of the first studies to look at this issue," says Eamon Maloney, MD, Nebraska Medicine primary care and internal medicine physician. "It suggests strong observational data showing that repeat infections can increase risk in many areas, including potential cardiac, pulmonary or neurological problems. The study stresses the importance of understanding that just because someone has COVID once doesn't mean they are protected from additional infection. If a person gets COVID again, it could be potentially as severe of an illness or worse." 
Everyone responds to COVID infection differently
COVID-19 can affect a person in various ways, so it's difficult to predict how a person may respond to repeated infection. If or when a person experiences long COVID is also challenging to predict. When long COVID occurs, the symptoms of chronic fatigue, brain fog, shortness of breath, loss of taste and smell and more may last an average of two to three months or well over a year. Whether or not that includes ongoing respiratory issues, heart problems, or neurological effects highly depends on how each person's body reacts.
"There doesn't seem to be any definitive factors that distinguish whether a person will get long COVID or not," says Dr. Maloney. "I see patients who feel worse with repeated infection and others who don't. The older a person is and the more medical conditions they have, however, will likely put them at higher risk for long COVID and possibly worse outcomes with repeated infection."
In short, there are no simple answers to how a previous infection may affect your response to reinfection.
Common questions about COVID reinfection
How soon could I get COVID-19 again after already having it? 
Immunity is highest in the following weeks after infection. After a few months, those antibodies will go down. With the emergence of new variants, it is possible to be infected again, so it's best to take precautions to protect yourself from reinfection.
Can I get COVID-19 twice in a month? 
The average recovery from COVID symptoms like cough, fatigue and shortness of breath can take weeks to several months. Symptoms can also come and go for a while. Call your doctor for testing guidance if you recover from your initial illness and develop a new fever. 
Once I've had COVID-19, am I more susceptible to getting it again? 
Not necessarily. Since COVID-19 is ever-evolving with new variants, you may or may not be more vulnerable due to your body trying to recover from your initial infection.
Once I've had COVID-19, do I have to wait to get vaccinated? 
If you receive antibody treatment, you must wait 90 days before getting a COVID-19 vaccine or booster. If you haven't received this treatment and are recovered from your initial illness with no fever, talk to your doctor about getting vaccinated.  
"More study is needed, but there appears to be some anecdotal evidence suggesting that getting the vaccine may help improve long COVID symptoms," adds Dr. Maloney.
We recommend that people with post-COVID syndrome (long haulers) stay up to date with their vaccinations. 
How to protect yourself from repeated COVID infection
After dealing with COVID-19 and its implications for several years, we can't let down our guard. To avoid reinfection, follow the guidelines as recommended by the Centers for Disease Control and Prevention, including:
Stay up to date with your COVID-19 vaccines
Keep practicing good handwashing hygiene, masking indoors and social distancing
If you feel sick and suspect COVID-19, get tested
If you test positive for COVID-19, quarantine for five days
If after five days you are fever free with improving respiratory symptoms, you can end isolation but wear a mask and socially distance as the risk of infecting someone else is still present
"COVID isn't going anywhere," says Dr. Maloney. "We need to stay alert and keep practicing safe habits to protect ourselves and others, as well as avoid overwhelming the health care system. 
Nebraska Medicine post-COVID clinic
The Nebraska Medicine post-COVID clinic can help evaluate and treat people who are at least four or more weeks from initial infection and still experiencing lingering COVID-19 symptoms. They can also provide referrals to other post-COVID specialists, including cardiologists, pulmonologists and others, as needed.
Talk to your primary care doctor about a referral if you think you may benefit from an evaluation.