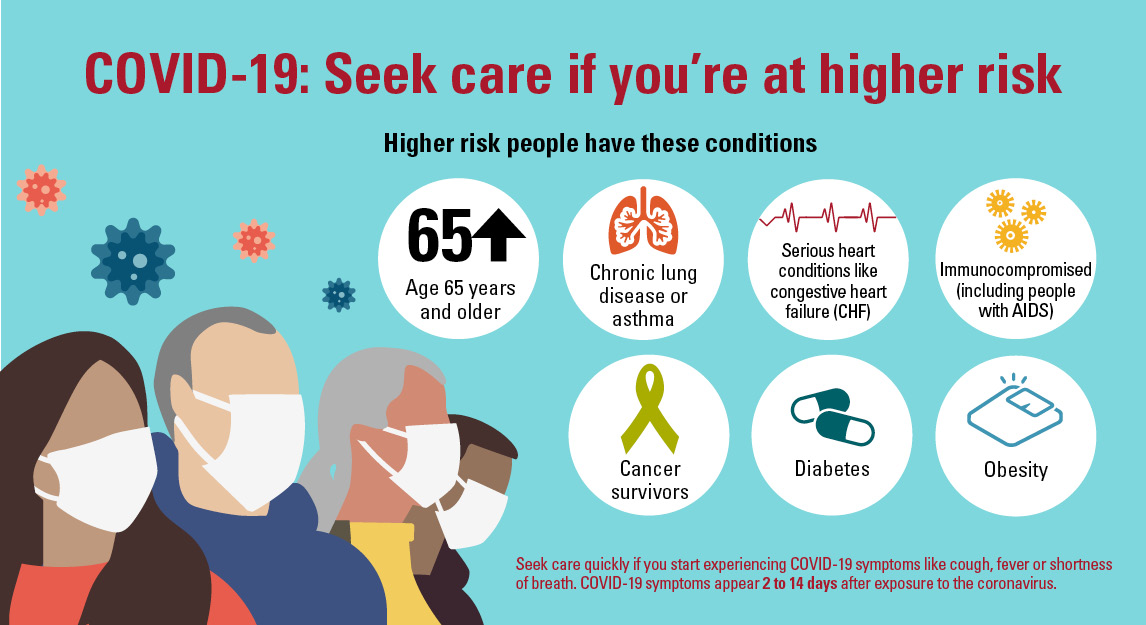 If you have an underlying or chronic condition, it's important to seek care quickly. Mike Blackmon had open heart surgery at Nebraska Medicine just five years ago. So when Blackmon started experiencing COVID-19 symptoms, he acted quickly. 
"My doctor first made me come into an isolated COVID-19 test room at his clinic," Blackmon says. He tested positive.
A few days later, something still wasn't right. Over the phone, Blackmon's doctor could tell that he wasn't breathing properly. Blackmon only felt slightly out of breath. He agreed to go to the Nebraska Medicine emergency room.
"My doctor is not an alarmist. When he wanted a chest X-ray, I knew something was up," says Blackmon. 
One trip to the ER later and Blackmon was scooted away to a "nice private room on one of the COVID-19 floors."
To help him breathe better, the care team in the COVID-19 unit treated Blackmon with a lung spray. They kept close watch, checking his blood pressure, temperature and oxygen levels multiple times a day.
Blackmon called his wife at home to update her on his progress. "They have very thorough nurses who do it right," he says "So you can kind of tell when they're happy with what they're seeing." After four days of normal vital signs and breathing levels, Blackmon's care team felt he was well enough to leave the COVID-19 unit. Blackmon then started two weeks of isolation at home.
Since leaving Nebraska Medicine, he's felt progressively better every week. "I'm back to 100% and going for the 110% I normally operate at." 
Blackmon urges those who haven't been exposed to the coronavirus to be careful. "The rules given by health experts are there for a reason. Because if you do get COVID-19, it can put you on the brink before you realize it."
Seek care quickly if you start experiencing COVID-19 symptoms like cough, fever or shortness of breath.