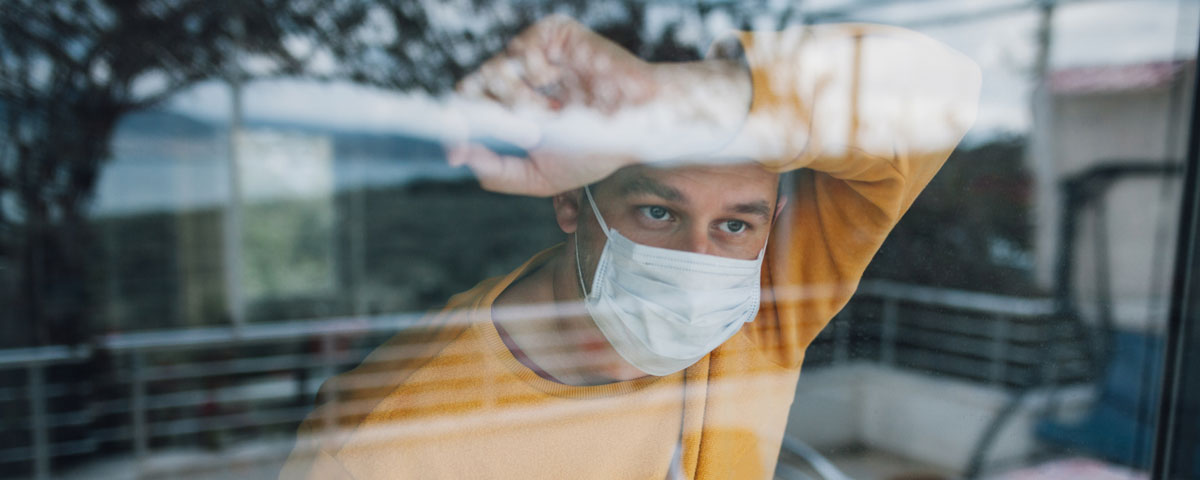 After testing positive for COVID-19, you may wonder what happens next. Stay home to avoid infecting others, even if your symptoms are mild. If you have any questions, call your primary care provider for personalized medical advice.
Stay home
Separate yourself from others
Clean your hands often
Don't share things with healthy people
Monitor your symptoms
Call ahead for medical care
Return to work only after recovering
For additional guidelines, see What to Do If You Are Sick from the Centers for Disease Control and Prevention.
Stay home for 10 days after your positive test
You should self-quarantine and monitor symptoms for 10 days after your first positive test.
Don't have symptoms? If you've had a positive test, yet remain asymptomatic, you should still stay home. You can infect others just like someone with symptoms can. Self-isolate for 10 days after the date you tested positive. If you develop symptoms, wait 10 days after the day your symptoms appeared to be with others.
Separate yourself from others
Stay in a separate room in your home, away from other people and pets. Keep the door to your room closed to avoid spreading infected air. If anyone enters your room, you should wear a mask. Other than your caregiver, nobody should enter your room. Use a separate bathroom, if possible. Don't leave your home unless you need medical care.
Clean your hands often
Wash your hands with soap and water for at least 20 seconds (or hand sanitizer) after:
Using the restroom
Blowing your nose
Coughing or sneezing
Before eating or preparing food
It takes a full 20 seconds to kill the coronavirus. A quick wash-up won't effectively destroy the virus.
Don't share things with healthy people
To prevent spreading COVID-19 via contaminated objects, don't share things with others. That includes bedding, towels, toothbrushes, cups, glasses, plates, eating utensils, exercise equipment, TV remotes, phones and any other household objects. Your caregiver should wear gloves when handling these items. They can wash them with hot, soapy water or clean them with a disinfecting wipe. 
Monitor your symptoms
To keep track of your symptoms, use the Symptom Tracker (an online, free tool). 
Monitor yourself for COVID-19 symptoms:
Fever 
Cough 
Shortness of breath or trouble breathing
Loss of smell 
Loss of taste
Chills
Muscle aches
Sore throat
Headache
Diarrhea
Nausea/vomiting
Runny nose
Be sure to get plenty of rest and stay hydrated. You can use ibuprofen or acetaminophen to treat a fever if you have one.
Call ahead for medical care
If symptoms worsen or if you have shortness of breath, get medical care. Don't go to the emergency room or clinic without calling ahead, as you might spread COVID-19 to vulnerable patients. Call ahead of time to tell them you're coming.
To schedule an appointment with Nebraska Medicine, you can use our telehealth app or call 800.922.000.
Return to work only after recovering
You can safely return to work if it's been:
10 days since your symptoms started, and
24 hours or more since you had a fever (without taking fever-lowering medications)
If you've recovered and don't have symptoms, you don't need to retest a second time.