The U.S. Centers for Disease Control and Prevention (CDC) has updated masking guidelines since this was written.
Get the latest information
.
Nebraska's new COVID-19 cases have finally started to decline. We're heading in the right direction, but now is not the time to let down our guard. We are still in a critical area. Here are updated risk numbers (at the time of publication).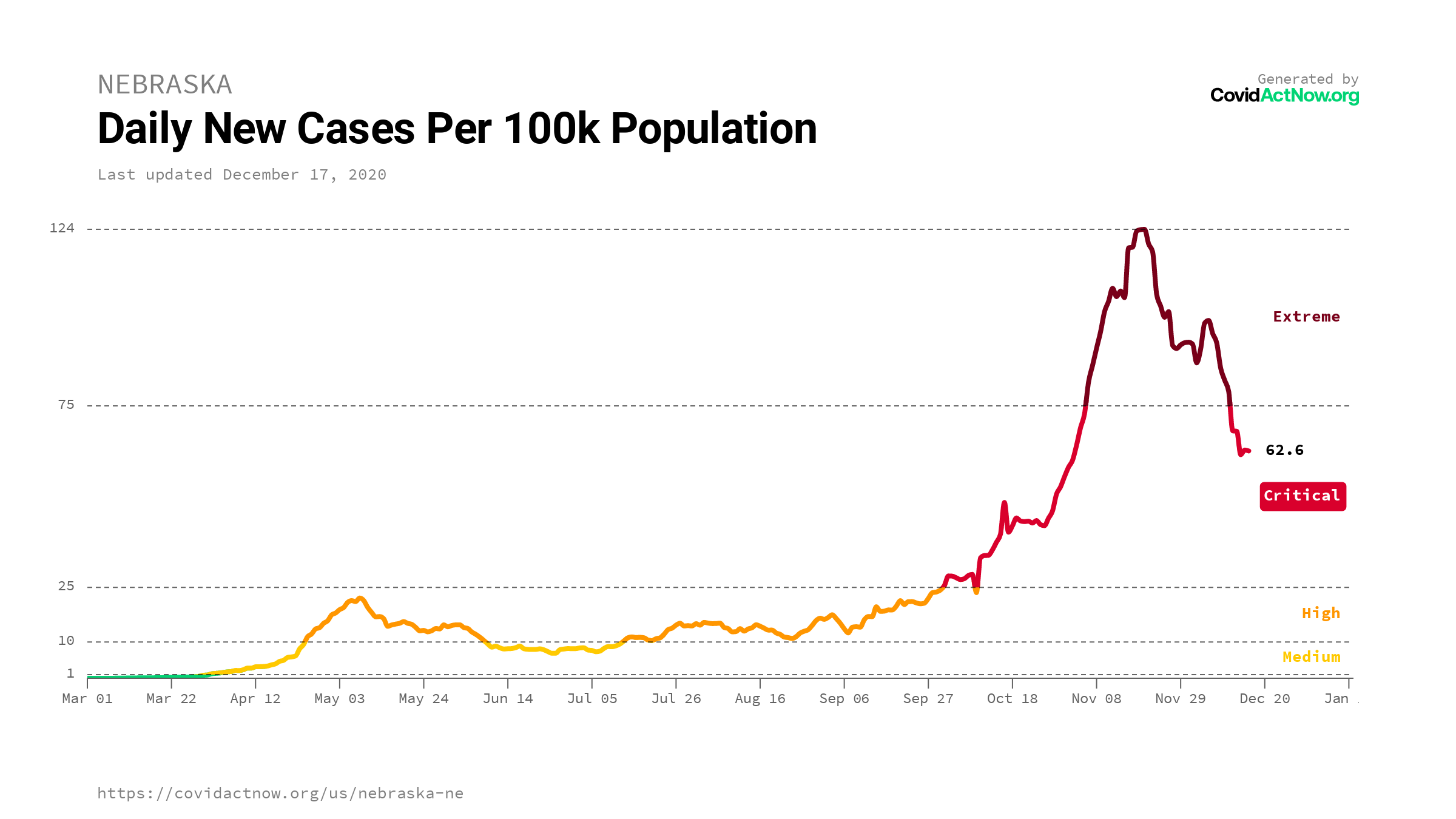 Nebraska's positivity rate is 16.6%, which is still quite high.
If your holiday gathering includes 15 people from Douglas County, there's a 70% chance that one of them has COVID-19. If you're all from Lancaster County, it's a 65% chance. Sarpy County would mean a 72% chance.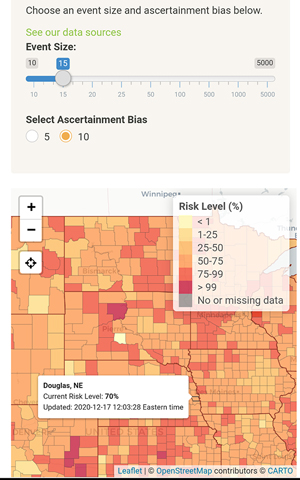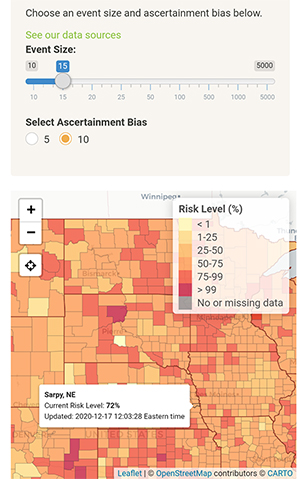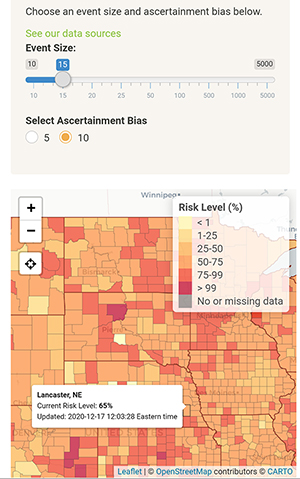 To calculate your own gathering's risk, select the size of the gathering and then hover over your county using this online tool.
Many of our own doctors and nurses, epidemiologists and experts, went without seeing their parents, adult children or in-laws in person this Thanksgiving. They will do the same for Christmas.
If you missed Thanksgiving with your loved ones, thank you.
If you passed on getting together with friends, thank you.
If you had to have a difficult conversation with your family about staying home and staying safe this holiday season, thank you. Your sacrifices are keeping your community safe.
COVID-19 vaccines are here. However, the vast majority of Americans will not receive theirs until mid-2021. In the coming months, it's essential to keep doing what we know works: avoiding large gatherings, wearing masks, washing your hands and staying home.