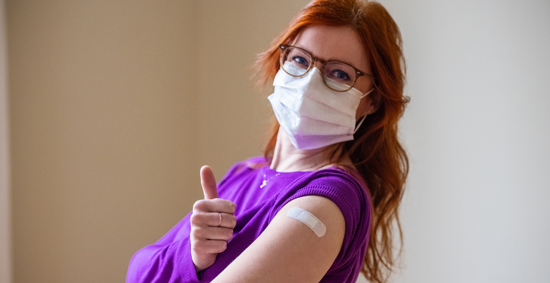 Question:
I've already had COVID-19. Do I need the vaccine?
Answered by infectious diseases expert Richard Hankins, MD:
Even if you've already had COVID-19, you should get the COVID-19 vaccine. Natural immunity lasts only about 90 days. Immunity from COVID-19 vaccines has been shown to last much longer. The Pfizer vaccine, for example, gives protection for at least six months after the second dose. Studies are ongoing to evaluate the full duration of protective immunity.
It's not recommended to get the vaccine during acute infection. Any time after you've recovered from COVID-19 (no longer testing positive), you can get the vaccine.
We recommend that people with post-COVID syndrome (long haul) should get the vaccine as well.