There is a new but familiar name now leading Nebraska Medicine, with James Linder, MD, assuming the role of chief executive officer of the health care system. The Nebraska Medicine Board of Directors announced the change on August 8, 2018 after a recent board meeting. Dr. Linder replaces Dan DeBehnke, MD, MBA.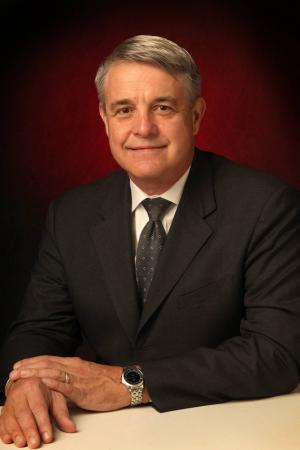 "The Nebraska Medicine Board is extremely pleased that Dr. Linder has accepted this new and important responsibility," said Jeffrey P. Gold, MD, chairman of the Nebraska Medicine Board and chancellor of the University of Nebraska Medical Center and University of Nebraska Omaha. "His past service as a practicing physician, his leadership in health care as well as his highly engaged role as a member of the Nebraska Medicine Board makes him uniquely suited for this position."
Dr. Gold says Dr. Linder's experience locally and globally makes him especially well suited for the job. "Dr. Linder clearly understands the global role of academic health centers and the important connections to the key Nebraska Medicine relationships with the communities, patients and families that we serve every day," added Dr. Gold. "We're confident Dr. Linder will further enhance the incredible momentum Nebraska Medicine has been building in recent years and will provide the skilled leadership necessary to guide the organization on its continued mission of providing serious medicine and extraordinary care."
A native Nebraskan, Dr. Linder earned a Bachelor of Science degree in biochemistry and microbiology from Iowa State University and his medical degree with distinction from UNMC. He completed his residency training in pathology at Duke University Medical Center and at UNMC.
Dr. Linder has served as a member of the hospital medical staff for many years as a practicing pathologist. He has previously served in the role of the interim dean of the UNMC College of Medicine and as the interim president of the University of Nebraska system from 2014 through 2015.
"I am honored and enthused to accept this key leadership position," Dr. Linder said. "Nebraska Medicine continues to be uniquely poised along with all of our university and community partners to provide optimal care for all Nebraskans as well as expand its reach as a strong academic medical center on the regional and global stage."
Dr. Gold added, "The board is grateful to Dr. Dan DeBehnke for his service and dedication to our patients and to our staff, learners and community partners. We wish Dr. DeBehnke the very best in his future endeavors."