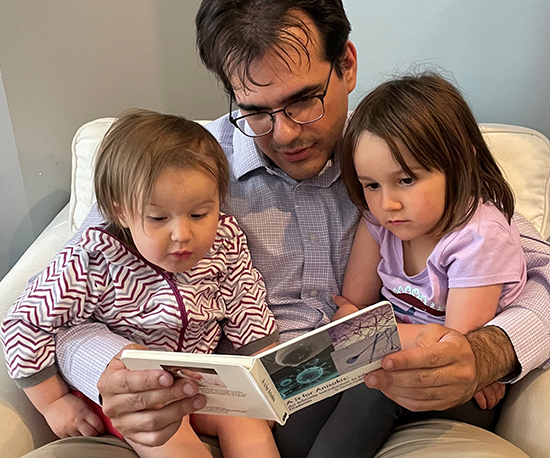 An infectious diseases physician must keep track of obscure viruses, illnesses and treatments. As a result, they develop quite the vocabulary. Infectious diseases expert Nicolás Cortés-Penfield, MD, uses his field know-how to bond with his little ones, Elise and Celeste, with a short children's book.
"I wrote this book for my daughter when she was born and just before taking boards," says Dr. Cortés-Penfield. "We still read it all the time!"
His book is called "A is for Anisakis: An Infantile Introduction to Infectious Diseases." With cute pictures and delightful rhymes, it's a hit with fathers and daughters alike. Here are two rhymes that show off the fun little book: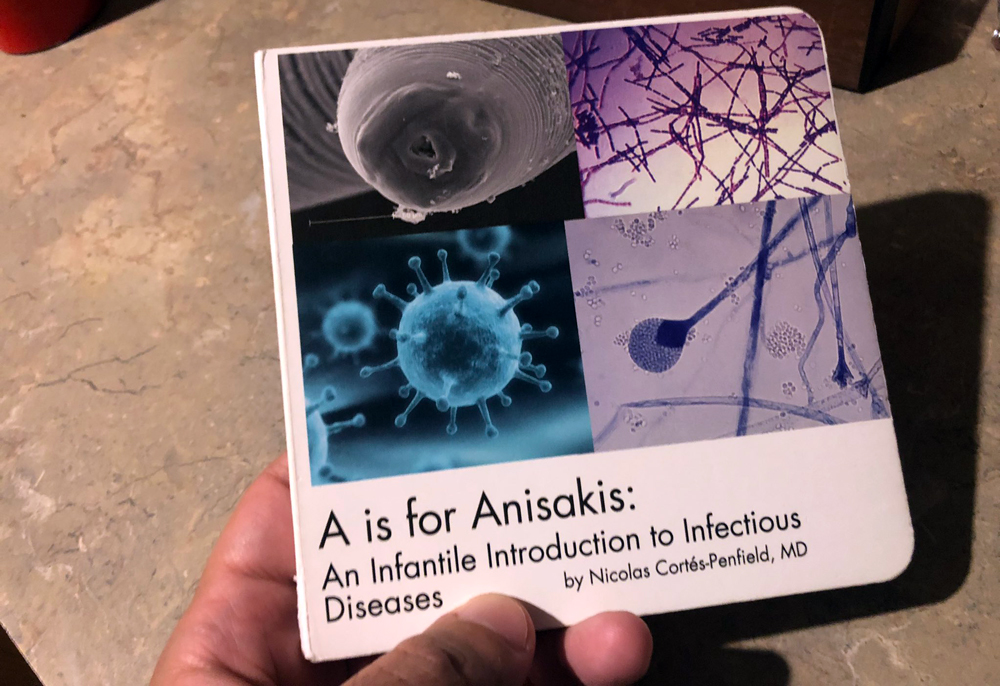 C is for Cat Scratch
With which your arm or eye might be smitten
If you have a young kitten
And are clawed, nipped or bitten
O is for ORF, a sheepish virus passed from ewe to me
While its blister looks horrible
In fact, it's as harmless as can be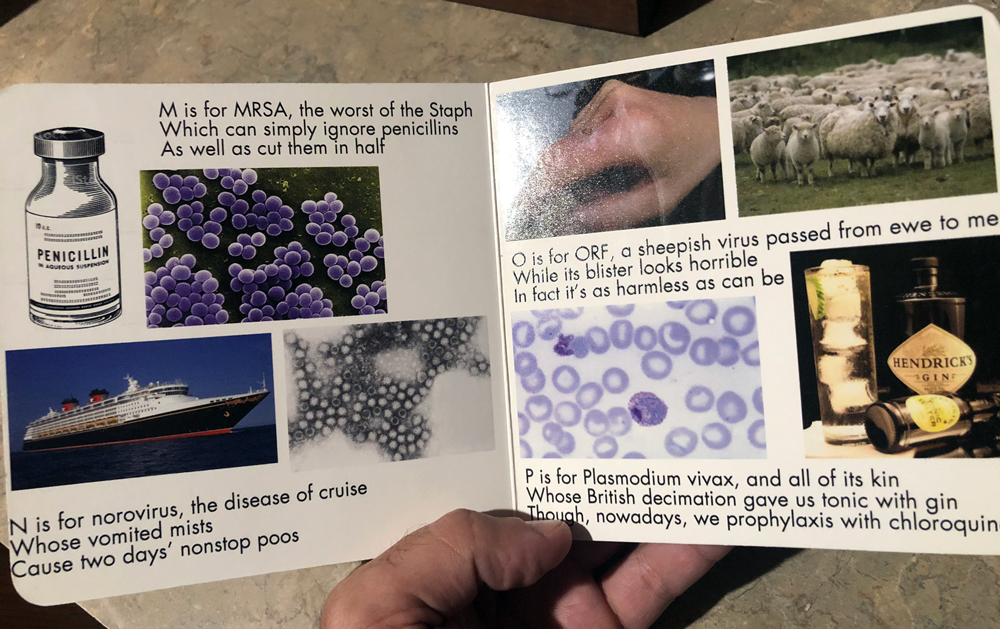 The book will eventually reach a wider audience of passionate infectious diseases fans. "When I shared the book on social media, it generated a lot of interest and demand among ID clinicians," says Dr. Cortés-Penfield. He's currently working with ID colleagues Dr. Talia Swartz at Mount Sinai and Dr. Christina Yen at UT Southwestern to revise and publish an illustrated second edition. "We intend to donate the proceeds from this second edition to the educational fund of the Infectious Disease Society of America," says Dr. Cortés-Penfield – a fitting fund for a fun, educational book.