Are you ready to embark on your nursing journey? Our comprehensive online nursing booklet has everything you need to kick-start your Nebraska Medicine career.
What's inside the booklet?
Nebraska Medicine is recognized for excellence in nursing. Discover what sets us apart.
We offer many opportunities for growth and specialization. Dive into detailed descriptions of our nursing units.
Explore an array of professional development opportunities tailored just for you.
Learn about our generous benefits and rewards programs, which recognize and support our incredible team.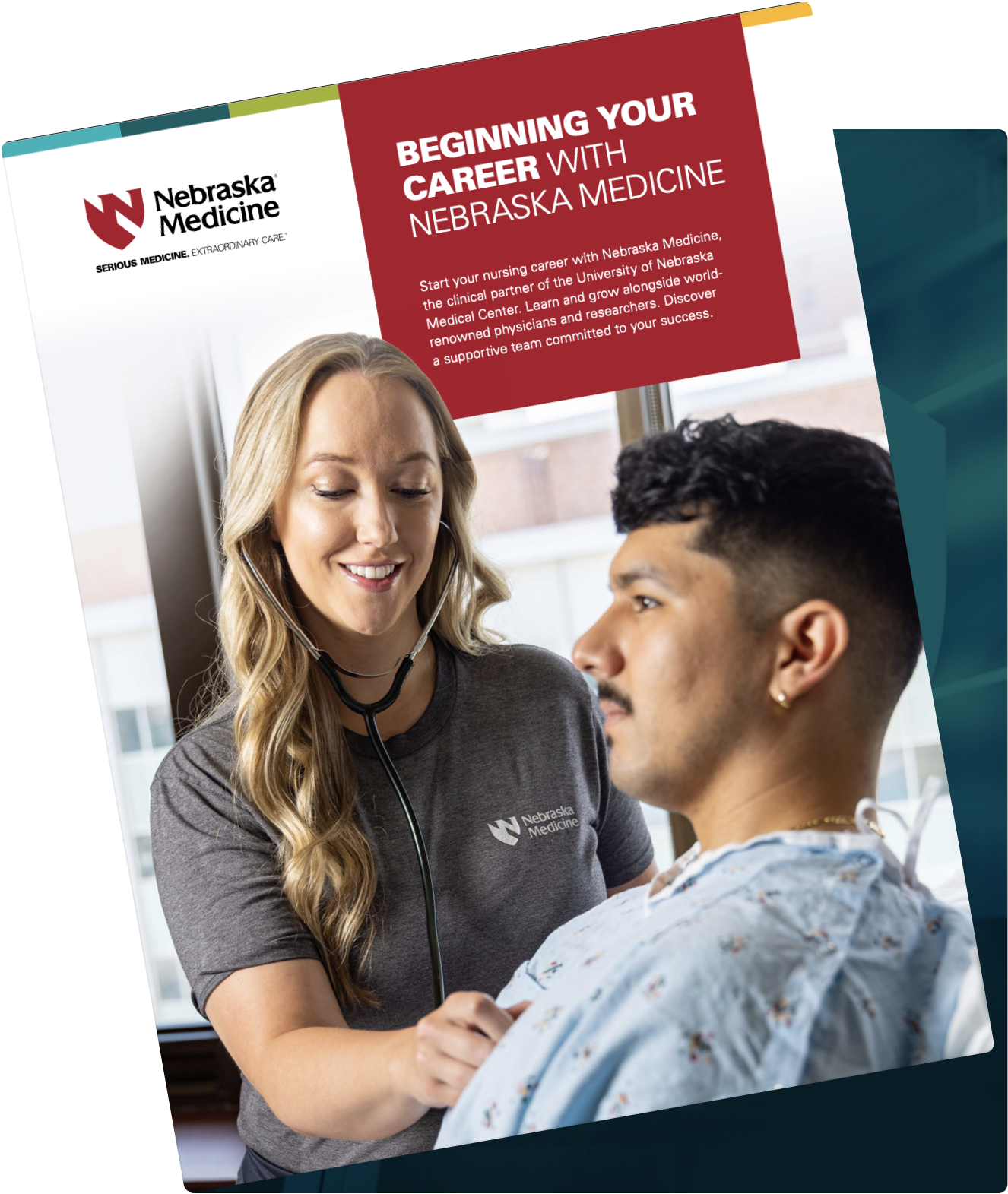 Check out the nursing booklet
Begin your journey to a fulfilling nursing career with Nebraska Medicine!
Considering a career in health care?
We want to help you find the right fit. Apply to job shadow or schedule a tour to learn more about our nursing units and what Nebraska Medicine has to offer.