Meaningful work for every individual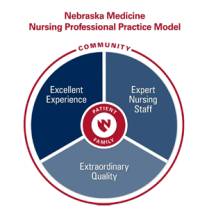 Nebraska Medicine offers jobs for every kind of nurse. We provide opportunities for the person who appreciates the adrenaline rush of the Emergency Department,  to the individual who prefers a steady weekday schedule at a neighborhood clinic. We are here to support you if you are a new graduate, and we have advancement opportunities for our more seasoned professionals.
We'll work with you to identify the right "fit" based on your goals and interests, with an option of shifting over to a different service line in the future if your interests change
We support your goals by providing opportunities to use skills learned in the classroom
If you'd like to further advance your education, we offer opportunities such as a nurse residency program and a nurse fellowship program
Feel empowered through access to the latest medical technology, ongoing education and ample opportunity to be part of something much bigger. Your role makes a difference in providing the highest level of care to our patients. We also offer great benefits to support you and your family.
Recognized for excellence in nursing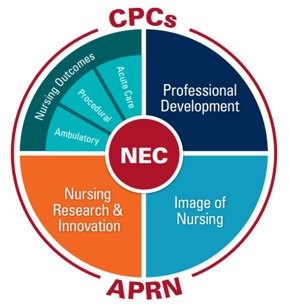 Nebraska Medicine is a Magnet-designated institution. The Magnet award recognizes excellence in nursing for the quality of care provided, continuous improvement in patient care and for the health of the community. The award provides patients with a benchmark for the quality of care they can expect from nursing. Nurses who work at Magnet-designated facilities can expect higher patient satisfaction and better patient outcomes.
Part of being a Magnet-designated institution means giving nurses a voice! Our Professional Governance structure, specifically for nursing, affords nurses the opportunity to have a say in patient care and outcomes, while providing leadership development.
 

Would you like to be the CNO for the day?
If your desire is to advance your career, this is a perfect job-shadow opportunity. If selected, you can spend the day with Suzanne Nuss, MBA, PhD, RN, CENP, and learn what's it's like to be the chief nursing officer. There's a lot of variety in her day-to-day work and she always looks forward to spending the day with a nurse, so they get to see that up close. Current Nebraska Medicine nurses can complete their application for CNO of the day here.
 
Are you interested in learning more about nursing with Nebraska Medicine?
Please fill out this form and we will connect with you.
Nebraska Medicine is an equal opportunity employer. We provide reasonable accommodations for persons with disabilities who can perform the essential functions of an open position. Your application will receive the same consideration as other applicants. All qualified applicants will receive consideration for employment without regard to race, color, religion, sex, sexual orientation, gender identity, national origin, disability or protected veteran status.