Courtney's Story
This is a story of survival. A story of a young girl who at four months old of age was diagnosed with hepatoblastoma – cancer of the liver. It's a story of a young woman who struggled with ongoing problems of liver disease, blood clots and complications of her liver disease including chronic abdominal pain, low blood sugars, blood clots and multiple stays in the hospital for episodes of life-threatening infections. This is the story of a girl and her family who would not give up, would persevere through the ups and downs of illness and hospitalizations and come out on top. A story of a young woman, her family and multiple health care providers who came together to make her a survivor!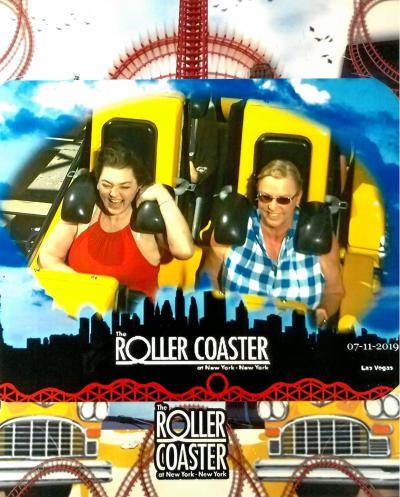 Courtney Hutchison was first seen at Nebraska Medicine when she was three years old for liver disease. At that time, it was felt it was too early for transplantation. It wasn't until April 2017 that she was admitted to Nebraska Medical Center for transplantation evaluation and then listed for a liver/small bowel/pancreas transplant, knowing that it would be a very complicated surgery and recovery. On May 4, 2017 Courtney was notified that suitable donor organs were available and she flew to Nebraska Medical Center for the transplant. Unfortunately those organs didn't work and she was immediately re-listed for transplantation. She had blood infections, kidney dysfunction, multiple trips back to the operating room, tremors, respiratory failure, bleeding into her brain and stroke. She developed an abdominal abscess and her right lung collapsed. She also had biliary strictures and a fungal infection in her sinuses. Needless to say, she experienced significant anxiety and significant issues with weight loss and pain. She was eventually transferred to Madonna Rehabilitation Hospital.
She had a very up and down recovery and was in and out of the hospital and rehabilitation. To outline every complication would take a book. She was involved with multiple teams within Nebraska Medicine as well as the staff at Madonna. Her parents were with her every step of the way. They rented a home in Nebraska while maintaining their home in Arizona.
On March 16th, 2019, almost two years after her first transplant, she was able to return to Arizona. This was a momentous occasion even though she still had some hurdles to clear on her road to recovery. This picture of her and her mother was taken in July 2019 on a roller coaster in Las Vegas. The look of joy and "normalcy" on her and her mother's faces does not begin to tell the horror of the two years prior. But what a tale of courage, persistence, strength and hope – never giving up to become the survivor she is today. 
Today, we're thankful for Courtney, and she is thankful for the care she received at Nebraska Medicine. We want to thank her for allowing us to share this amazing story!