Register for an account
If you have not already done so, begin the job shadow application process by registering for an account here.
If you already have an account log in here.
Choose your job shadow
Once your account is set up, you'll be taken to the page of our on-line scheduling system where you can choose the job shadow you'd like to experience.
You'll need to complete these 3 steps:
Step 1: Search for available departments
Click "Search for Trainings"
Enter Job Shadow in the search box
Select Training in the drop down
Click search
You should then see the complete list of available departments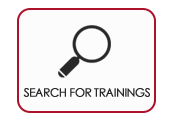 Step 2: Select a department
Determine which department you're interested in shadowing, after reading the brief description of the work performed/skill set needed for each career, by clicking on the title of the class and then the REQUEST button.
Step 3: Complete the Job Shadow Documents & Pre-work.
Start with the first folder displayed and continue until you've reviewed the information in each folder.
When all have been completed you'll be able to view the Job Shadow "Session" folder.
This is where you can see the available dates/times for job shadows in the department and will be able to select one that works for your schedule if the department has pre-defined dates/times.
Physician and APP job shadows, as well as several departments, are coordinated through a departmental contact. If you don't see a schedule after you've completed the pre-course work check your email. You will have received an automated email from apolloeducation@nebraskamed.com containing the specific departmental contact information. Check your junk folder if you don't see it in your regular inbox.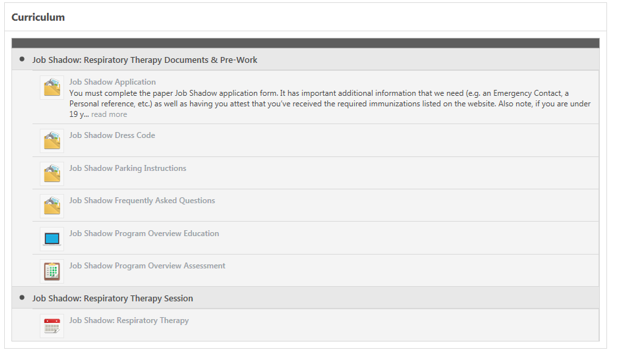 Once you choose a date/time, you'll receive a confirmation by email with your selected date/time included in it.
Please note that by confirming a date to shadow, you are committing to attend. If you can not attend, please let us know in advance (by email at jobshadow@nebraskamed.com or 402-559-4260) so others may have that time.