ICAP: CDC Nebraska Infection Control Assessment & Promotion Program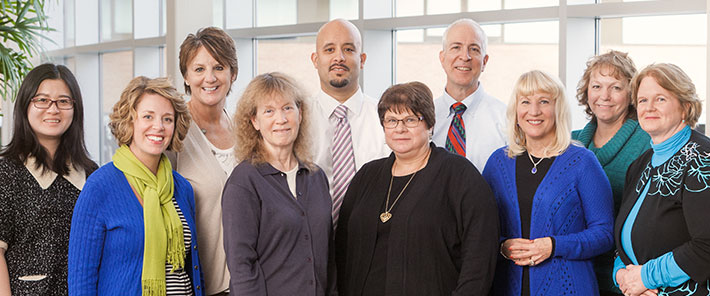 Preventing Healthcare Associated Infections Throughout Nebraska
"In the ongoing war of humans vs. disease-causing bacteria, the bugs are gaining the upper hand. Deadly and unrelenting, they're becoming more and more difficult to kill. You might think of hospitals as sterile safety zones in that battle. But in truth, they are ground zero for the invasion."~ Consumer Reports: July 29, 2015
How Will Your Facility Benefit From an Assessment of Infection Prevention and Control Practices?
Use an Assessment
As part of Infection Control Risk Assessment planning
For regulatory preparation
For fresh perspective on existing programs
To assist new infection prevention staff
What is Assessed?
Using a CDC assessment tools, the Nebraska ICAP team assesses the capacity of the facility to detect, report, and respond to potential healthcare acquired infections, outbreaks, and outbreak reporting
Nebraska ICAP provides the facility a line-item report of findings from the assessment. A peer-to-peer recommendation for prioritization is provided
Nebraska ICAP provides the facility evidenced-based, peer-reviewed resources for improvement if needed
Nebraska ICAP partners with the facility for education
Who Does the Assessment?
Nebraska Medicine staff, with extensive history in infection control and epidemiology, provides the assessment and education
How Long Does It Take?
Approximately 1 day is needed
Half of the day is spent in interview format, describing the program and looking at key elements
The second half of the day includes optional observation modules (e.g., hand hygiene, point of care testing, disinfection and sterilization, medication preparation, and environmental cleaning)
What is the Cost?
There is no cost for the assessment or ongoing partnership. The Nebraska ICAP program is a federally-funded grant to provide infection control assessment and promotion in the state of Nebraska. There is no fee for services, and no fee for travel, lodging, or meals.
Assessments are available for Long Term Care Facilities, Acute Care Facilities, Hemodialysis Centers, and Outpatient Care Settings.
Request a Visit     Assessment Evaluation
---
CDC Assessment Tools
Other Resources
Nebraska Medicine: Antimicrobial Stewardship Program
SHEA: Compendiums
SHEA: For Patients
SHEA: Antimicrobial Stewardship
SHEA Expert Guidance: Animals in Healthcare Facilities
Safe Injection Resources
Contact us for questions or to set up a visit: 
Contact subeach@nebraskamed.com or call 800-922-0000 and ask for ICAP: CDC Nebraska Infection Control Assessment & Promotion Program.