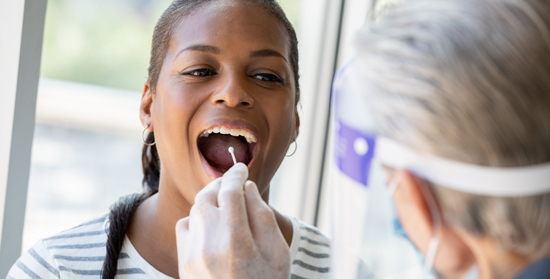 Your DNA defines many things: the color of your eyes, if cilantro tastes like soap and whether you have dimples when you smile. But can your DNA influence how quickly a skin cancer will spread or how well a certain treatment will work? Nebraska Medicine dermatologists want to answer these questions with something called a biobank.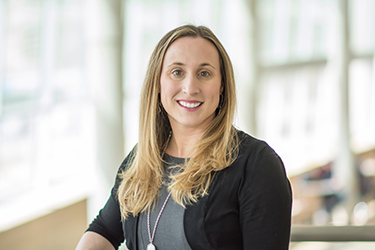 Some diseases in dermatology have relatively large gaps in current knowledge. This is a problem with rare cancers, but also more common cancers, like basal cell carcinoma and squamous cell carcinoma.
Basal and squamous cell carcinoma are generally highly curable, although some types aggressively spread – causing bleak patient outcomes. Some subtypes can be managed with a usual course of treatment, while others can be fatal without swift intervention.
Predicting which tumors will spread aggressively remains a challenge.
That's where the new biobank comes in. A biobank is like a library of DNA samples: tissue, blood, saliva and cheek swabs. Biobanks are research powerhouses; one biobank can generate multiple research studies in genetics, cellular biology, molecular biology and more. This research makes it possible to develop new therapies and treatments.
Dermatologist Ashley Wysong, MD, leads the effort to collect samples for the biobank. A skin cancer researcher, Dr. Wysong has expertise in locally advanced and metastatic squamous cell carcinoma and basal cell carcinoma, as well as treatment of rare skin tumors. 
"We are particularly interested in identifying new genetic mutations in skin cancer that can help predict which tumors can be cured by surgery alone, and which tumors are at higher risk for metastasis and death," says Dr. Wysong. "This will help us identify the best course of treatment for each individual's unique genetic profile."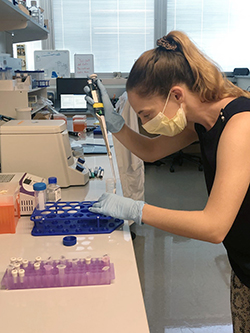 The Dermatology Tissue and Blood Bank collects excess samples from patients for future studies. The goal is to include samples that represent all dermatology patients. Imagine if a library had only books written by one author. The information would be helpful, but limited. But if the library contains books written by hundreds of authors, many more insights will be unlocked.
"To tackle difficult questions, we need samples that represent all of our patients," Dr. Wysong explains. "Having diverse representation is imperative to fill the knowledge gaps within dermatology and to move the field forward."
Some people may not even be aware that skin cancer can affect people of color. For example, basal cell carcinoma is the most common cancer worldwide, but research is lacking in patients with skin of color. Skin cancer can also look and act differently in people with different skin colors. The new biobank would like to have samples from Black, Asian American, Hispanic, Native American and other non-Caucasian patients to better understand these diseases across our entire patient population.
Participation is simple: when your dermatologist performs a blood draw, cheek swab, saliva swab or Mohs surgery, they will ask your permission to keep an extra sample for future research. Your contribution directly supports future advances in dermatology and skin cancer.
If you are interested in participating in a dermatology clinical trial like this one and others, see the complete list at NebraskaMed.com/Derm-trial.